Checking for new versions of Photolemur
From time to time, Photolemur releases new versions of the app. If you're connected to the internet while using Photolemur, you'll be notified when there's a newer version available. It's a good idea to have the latest version of the software installed on your computer.
To check for a new version of Photolemur manually, go to Photolemur > Check for Updates.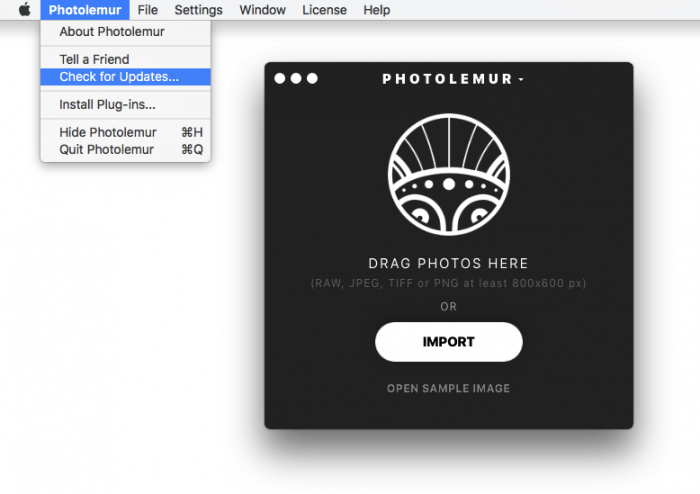 Note
If you downloaded Photolemur from the App Store or Setapp, this option will be unavailable. You'll get all updates through the App Store or Setapp.
To check your current version, launch Photolemur, click on Photolemur in the top menu next to the Apple logo, and select About Photolemur.