The world is full of beautiful colors, regardless of the time of year. Autumn, however, is perhaps the time when things are most striking. From rustic reds to brilliant oranges, to muted browns, fall is an idyllic time to capture Earth's different looks.
Before digital imaging, photographers turned to highly saturated film to snap images in autumn settings. Today, foliage image enhancement filters post-process are often used to add color saturation and contrast to red, orange, and brown subjects, without affecting other colors.
More info
When it comes to taking outdoor shots during the fall, it's best to do your homework. It's recommended to wait for a slightly overcast day. Better still, choose a cloudy day to take snap your photos. Doing so guarantees that the sky won't get in your way to a perfect shot, allowing you to produce a soft, uniform illumination.
Checking your calendar is also important. Make sure you know when fall foliage is at its peak and where. Visit The Weather Channel for useful maps and tools for foliage seekers. Depending on where you are, the Smoky Mountain Parks guide is also an educational tool. Local hiking forums are also a great source.
On the day of your shoot, look for patterns and texture, and a mixture of fall foliage and evergreen trees. In combination, these colors can pop.
The time of day is also important. Colors in a scene change dramatically, depending on the direction and amount of light present in a scene. The key is to experiment to find the perfect shot.
Regardless of the time of year, you can always turn to Photolemur to improve your outside shots, post-processing. Photolemur has a built-in foliage enhancement tool that detects leaves, trees, and other plants, to make them look more vivid and natural.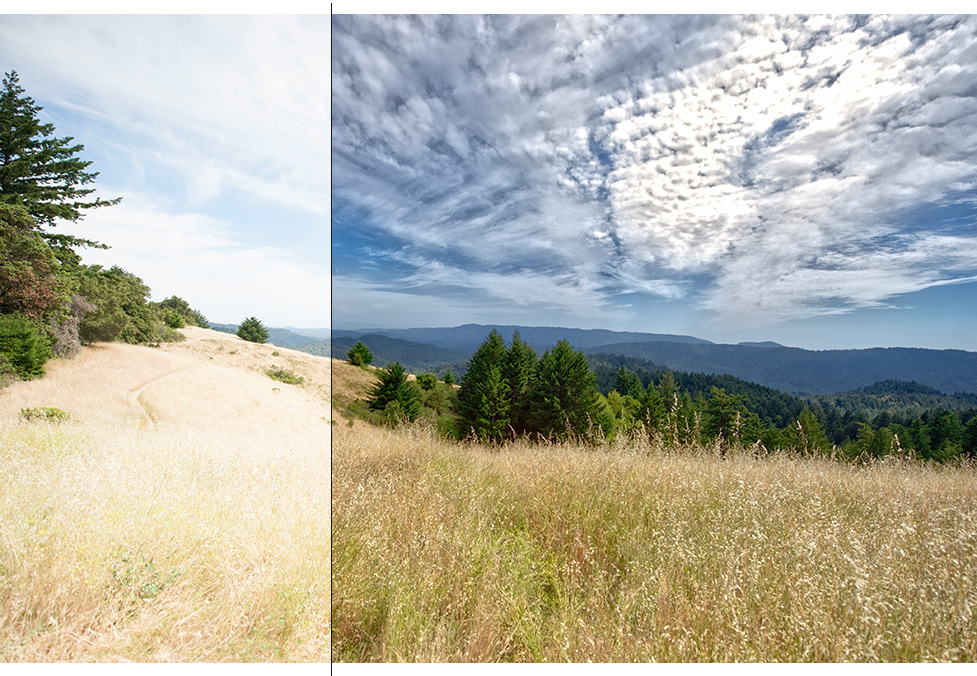 If this sounds too time-consuming, you're right. Professional photographers spend years to perfect taking outdoor landscape and portrait photos. Post-process, they've often enhanced foliage in Photoshop to get the job done. However, you don't have to spend hundreds of dollars to improve foliage pictures.
Thanks to the Photolemur's simple photo editor software, you too can get a great shot, but without all of the planning.
Photolemur's foliage enhancer compensates lost colors on nature shots post-process. Sunlight, shadows, and branches are all taken into account to ensure the most true-to-life picture possible. With Photolemur, you can perform tree and plant enhancements with ease. In the end, colors are sharper, and your images are amazing. The bottom line: Take outdoor shots, regardless of the time of year, has never been easier, thanks to Photolemur.