Nowadays, photographers rely on filters to add color saturation and contrast to brown, orange and red subjects during the editing phase without having to worry about how it will affect the other colors. Not only is it an essential tool for when you need to compensate for lost colors, but it also enables you to create dramatic stylistic chances and unique images.
The advantages of Luminar
Fast results without the learning curve
Creating images that truly reflect the array of beautiful colors is a complicated and time-consuming process. Though, with Luminar, you can still get high-quality portraits and landscape shots without all the planning. The software will take into account sunlight and shadows to create realistic pictures.

Subtle color corrections

Luminar makes it easy to adjust only the tones that need extra attention. With the help of the HSL filter, you can modify the luminance, hue and saturation of individual colors. This means that your landscape shots will boast much more realistic colors.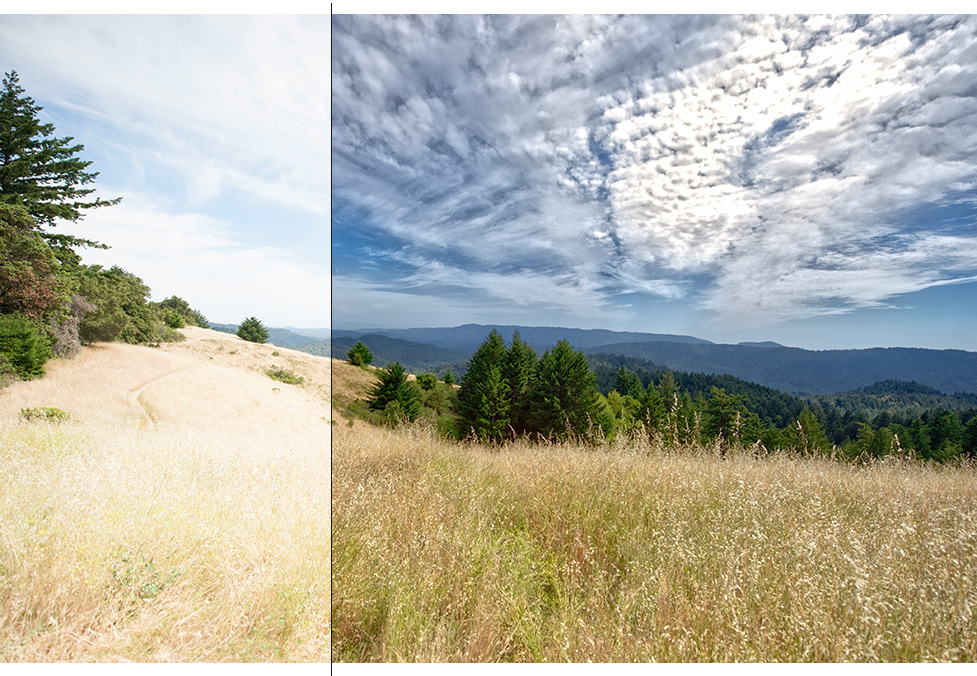 What tools does Luminar offer?

Details Enhancer
It doesn't matter the size of the details you want to sharpen, Luminar's standard controls can get the job done. Its easy-to-use sliders can effectively set the sharpness of small, medium-sized and large details. To reveal details only in specific areas, apply the Details Masking, while the Sharpening Masking will let you increase or decrease the zone of the details that need to be amplified.

Landscape Enhancer

With its advanced controls, you can dial in the right amount of green to modify the hue of your foliage. Alternatively, you can use its Foliage Enhancer that is part of its standard controls to enhance the color of the greenery and foliage automatically for more natural-looking, vivid colors.

Light Tool

Here you will find your most important controls. From adjusting the brightness of your photo's highlights to fine-tuning the contrast, the Light Tool comes with all the standard controls that you need to adjust the tone and color, setting the stage for all other adjustments. What sets the Light Tool apart is that the abilities of the Smart Contrast feature will limit the shifts in color to prevent finer details from being indistinguishable.

Color Tool

Often used in conjunction with the Light Tool, Luminar's Color Tool helps you to control the intensity of your colors easily. You can either choose to adjust the intensity of all the colors in your photos or just the muted colors, leaving the well-saturated colors as they are. Moreover, with the Remove Colour Cast control or Hue Shift filter, it becomes an easy task to remove any undesirable color casts or tints.