Make all your photos perfect automatically with Artificial Intelligence
Perfect all your photos with just one touch.
Photolemur automatically knows how to create images that wow. It analyzes and adjusts all the various elements of your photos - faces, objects, the sky, and everything in between - to achieve the perfect result.
Photo editor
Photolemur combines photo recognition, artificial intelligence (plus a dash or two of magic) — to bring Windows the world's greatest, completely automated photo enhancer solution. It's a one touch photo editor program that guarantees perfect end results, one imported photo (or batch) at a time.
At Photolemur, we know you're on the hunt for a quick path to a beautiful image — that's why we've worked to make our software easy, automatic, yet still professional. Get the stunning effects you want — with our revolutionary and friendly editing software.
No subscription payments.
Purchase now and own Photolemur forever.
USD49.00
Buy now
The first photo enhancer with brains
Photolemur has 12 smart technologies that help it to automatically analyze and adjust your photos. From faces and objects to colors, horizons, and the sky, it understands it all. And it works its tech magic from there.
Photo editor app by Photolemur
So you think it's magic? It's not (per say). Just a revolutionary new technology. Photolemur houses 12 smart and distinct technologies that work to automatically analyze and enhance your images. There's Color Recovery, Sky Enhancement, Smart Dehaze, Exposure Compensation, Natural Light Correction, RAW Processing — and more.
Like full stack photo apps for the computer, Photolemur is capable of adjusting every single element that comes together to create your image. The only difference? It requires no manual involvement on your end. Simply upload your photo from your pc and let the program do the rest.
Color Recovery

Sky Enhancement

Exposure Compensation

Natural Light Correction

Noise Reduction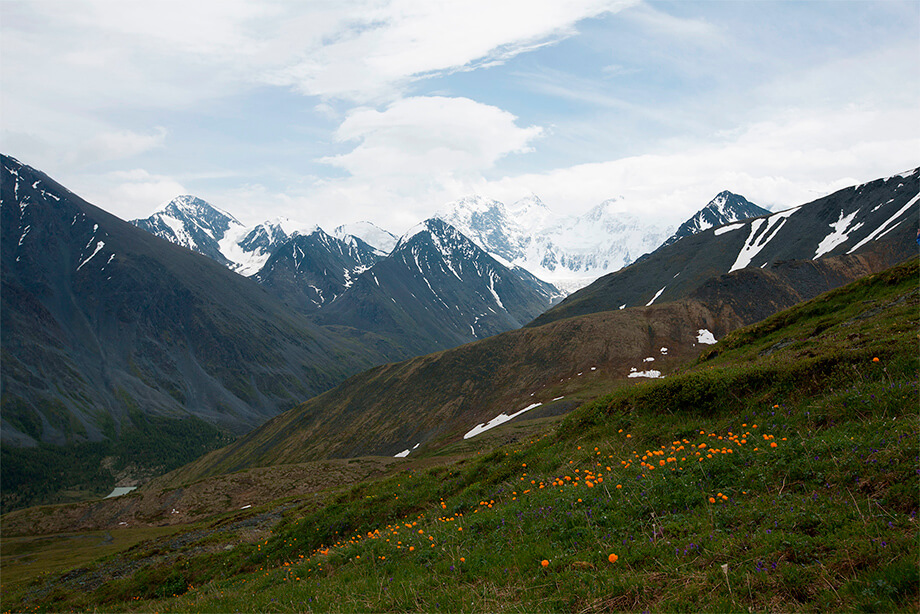 View full list of technologies.
---
Unlimited batch
enhancement
Let Photolemur help you with all sizes and amounts of photos. One simple operation will instantaneously transform any volume of images. Your memories are as precious as your time.
Photolemur - Free Photo editor
Let the Automatic photo editor Photolemur help you with all sizes and amounts of photos. One simple operation will instantly transform any volume of images you desire. From enhancing every detail of that golden hour sunset to fine-tuning that unwanted skin blemish to making the foliage of a high resolution autumn image withstand the tests of time and seasons — Photolemur is an auto photo service created to help make your life easy. We know your memories are as precious as your time. That's why we're here to help.
---
Why do you need Photolemur
Most people want to make their photos better but not everyone can afford expensive gear or wants to spend hours editing photos. And not everyone wants to learn what curves and layers are. That's why millions of great photos never get shared or even looked at again.
Why do you need photo editor software
Photolemur provides the world's first automated photo enhancement solution for Windows. It was created alongside 12 smart technologies, image recognition and artificial intelligence to ensure that you don't ever again spend too much time achieving that perfect end result.
It's a pc software that was made to understand exactly what your images need — and perform those edits flawlessly for you. At Photolemur, the team believes that your memories are precious as your time and that your time is as valuable as that fantastically enhanced final image.
Save time editing your images so you can spend more time taking them. Capture pictures of your kids in your backyard. Travel the world and snag the sunrise. Go by plane or train or car. Whatever you do, and however you get there, we want to make sure we'll helping you share the best, most beautiful photos possible (with the least amount of effort required on your end).
And that, our friends, is why you need Photolemur.
---
Users talk about Photolemur
"Been using it since beta and the latest update is great. It does a great job on some difficult pics. I really appreciate having basically NO options, no sliders, no panels, etc. And the results aren't overdone like a lot of apps"
I have compared the finish product after using Photolemur with the same photo edited with Photoshop and Macphun and On1 products and have been pleasantly pleased that the end result often is very close - certainly close enough and certainly less time consuming.
This is great! Just tried it with an outdoor photo with lots of faces, sky, trees, colors, and it really does seem to make things more "lifelike" without looking oversaturated or "Instagrammy".
Photolemur is a wonderful app for on-the-go photographers. We travel often and we find that uploading our images into the app saves us time and energy and gives us beautiful results. We find it especially useful for our landscape shots and close ups of foliage
It's a dream come true to me! I'm color blinded, so I always had problems with adjusting colors in my photography hobby. With just one click I get amazing results!
What impresses me is the overall quality and result of Photolemur. It is simply amazing. I have compared it vigorously with Photoshop and Lightroom, trying to acheive the same results and the quality is STUNNING.
Is Photolemur a photo editor?
Yes and No, but closer to NO. Working in photo editors takes time and requires a lot of manual control & operations. Photo editors are mostly for photographers. Photolemur is for people who capture their everyday moments in photographs, and want these memories to look as beautiful and vivid in the photo as they did in real life. Photolemur is the new generation of photo software - a first-of-its-kind automatic photo enhancer, a next-level intelligent photo assistant that does 99% of the work for you, while you enjoy the results.
What makes Photolemur different from existing photo editing & enhancement tools?
The difference is enormous, though it may not be so obvious at first sight. The current tools that claim to enhance photos use a "hard coded" group of settings they apply to images. They basically administer a filter that consists of exposure adjustment, saturation, contrast and temperature, combined in a specific manner. These photo editors will apply the exact same filter to every photo, unless you manually click on the different filters and choose the appropriate one for your particular image. This is how current photo enhancers work. What makes Photolemur different? First of all, it doesn't use hardcoded filters-instead it intuitively applies specific enhancements to each individual image.
Photolemur is powered by a special tech that recognizes objects, faces, trees, sky, etc. and makes custom enhancements that are unique to a specific photo. Another difference is that Photolemur does everything truly automatically - it will differentiate portraits from landscapes or macro, so the user doesn't have to manually "tell" the software what preset to apply.
To make a long story short, Photolemur is the first truly automatic and universal photo enhancer. Other software solutions are not fully automated and still require manual involvement, they are not universal and don't adjust to the specific type of photo, and many of the current "photo enhancers" don't even actually enhance a photo, they simply apply a filter that makes it look better. This may work for 1 or even 10 photos, but it will never work for many different varieties of photos, like Photolemur does.
What are the key benefits for the user?
With Photolemur everyone can get a virtual smart assistant that makes photos look great. It is not a secret that cameras are not as advanced as our eyes, so the world that we see is different from the world that cameras capture. Photolemur bridges this gap. It lets user get pro looking vivid photos without extra efforts and manual involvement. It is available 24/7, works day and night, processes dozens of photos at the same time and makes them look their best. What is also important, it saves time, as not everyone has a luxury to spend hours in front of the screen making photos look better in the traditional photo editors.
Download and launch the software. Drag and drop images or simply select the desired photos within Photolemur. Wait for the necessary enhancements to be completed. Save the photos you like or share the enhanced images via social networks.
Can I enhance my RAW photos with Photolemur?
Yes, Photolemur fully supports RAW formats from more than 800 cameras. Find the full list of all supported cameras in the list.
---
MacOS 10.11, 10.12
2 GB of free hard-disk space
2 GB of RAM
1 GB of VRAM
Windows 8, 10
2 GB of free hard-disk space
2 GB of RAM
1 GB of VRAM