Photolemur 2.2 Spectre
The fastest and easiest way to make all your photos automatically great - instantly.
From Zero to Hero
The power of artificial intelligence at your fingertips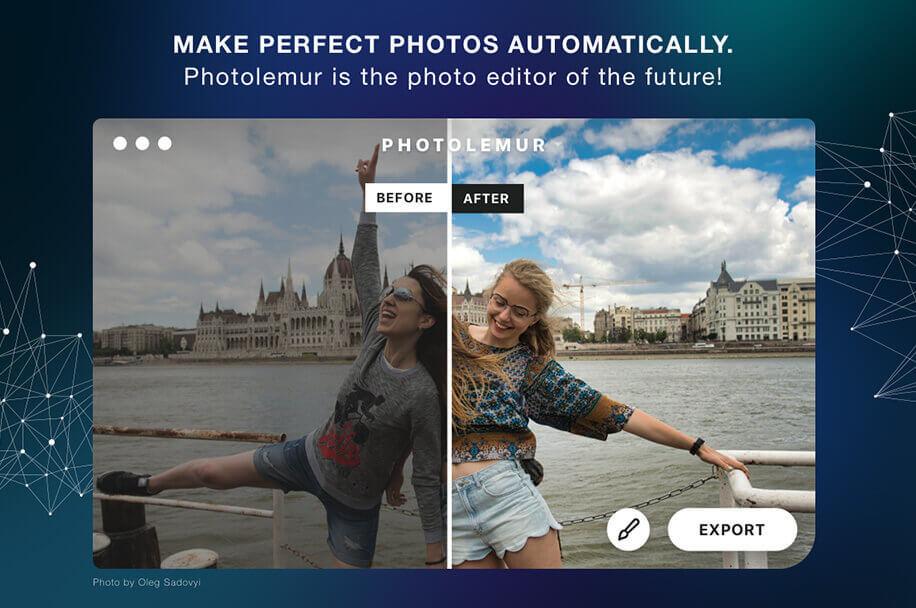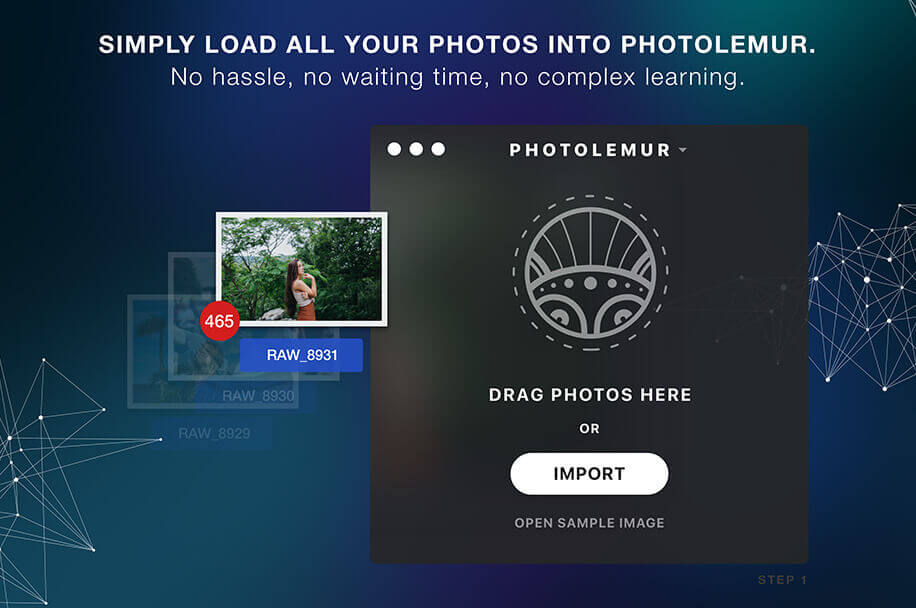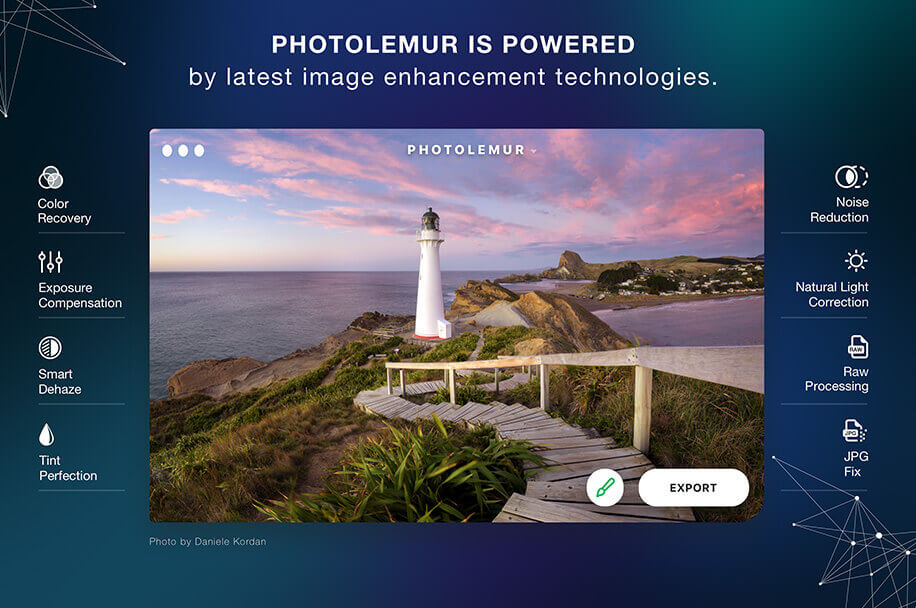 What's new in


Photolemur 2.2

Spectre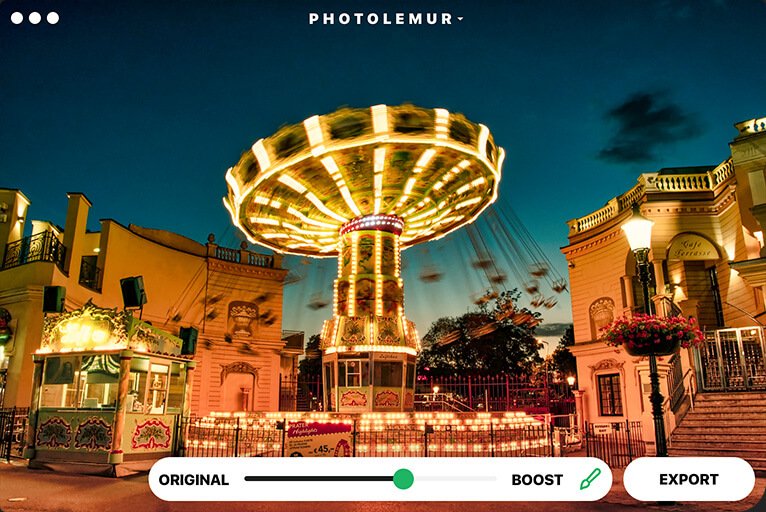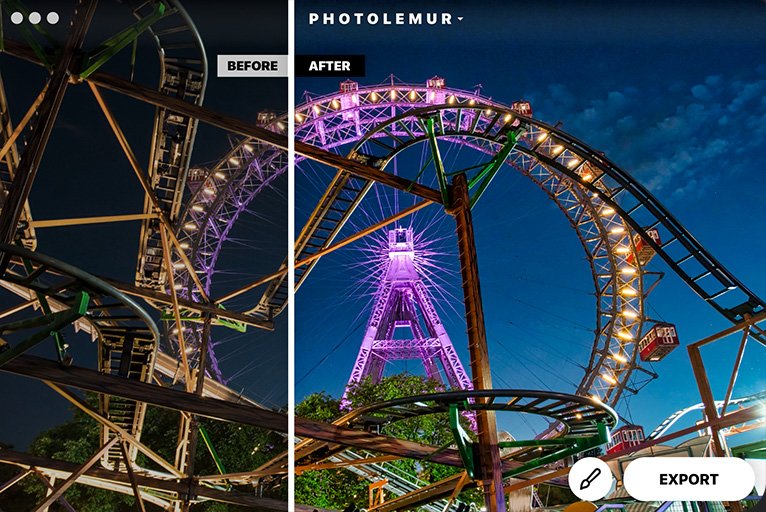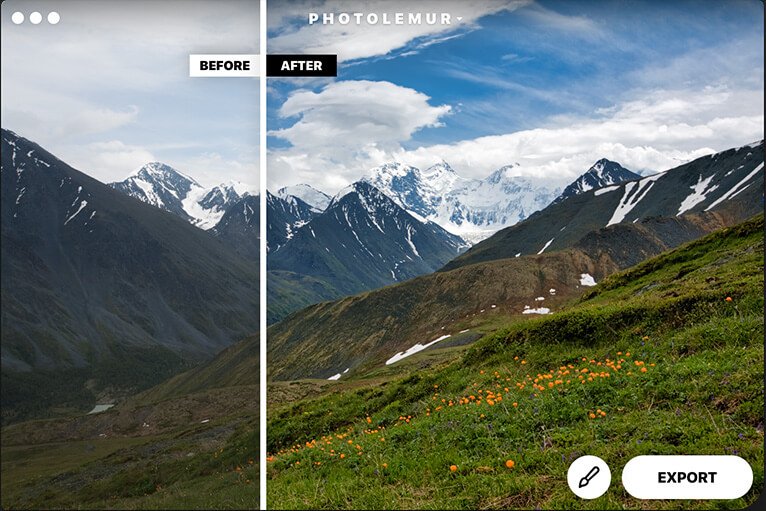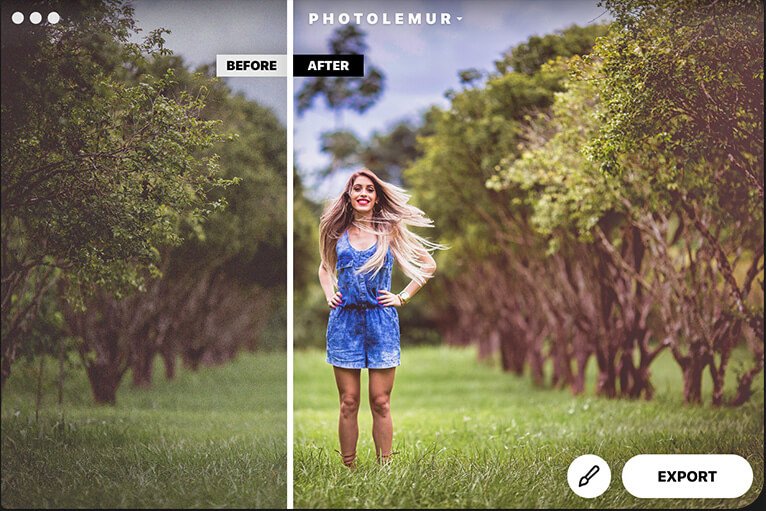 After a successful launch of the Photolemur 2.0, we received feedback from our users that they wanted to have at least some control over the end result. That's why tith 2.2, you have full control over the image processing technology. In the new version of the app, we'll present one slider that will help to control that beautiful end result. With this new feature –– you and only you define the final look of your photos.
Photolemur houses innovative algorithms that work to thoroughly analyze your images (taking into account their every pixel). Enjoy new sky enhancement, noise reduction and more than 10 other incredible improvements. We've analyzed over 1,000,000 images to improve these algorithms and give you that amazing end result you're looking for.
The technology behind the new Photolemur app was rebuilt from the ground up. The development team optimized the algorithms making Photolemur at least twice as fast than its previous version.
Beautiful skies are an essential ingredient of landscape shots. However, depending on the density of clouds, sometimes getting the correct exposure can be tricky. If you expose for the clouds to retain all the white details, your foreground may fall too far into the shadows. Expose for the landscape, and your clouds may instantly blow out. Luckily, we've created a revolutionary tech to fix the sky in both cases. So, you can rest assured that your landscape shots will have never looked as beautiful as they do with Photolemur.
Lack of light and high ISO make photos look grainy no matter how great your camera may be. With Photolemur, you don't have to fear taking photos in certain less-than-desireable lighting conditions. Snap away! And when you're finished, come back to your computer and use Photolemur to instantly get rid of that digital noise and grain. OUr new noise reduction tech works three times better than it's previous version - giving you photos that are three times cleaner and more beautiful.
Free version of Photolemur
By joining Photolemur you agree to our Terms of Use and Privacy Policy.
Available on macOS from v.10.11 and Windows 7, 8, 10. The free version of the app provides the full Photolemur experience with limitations listed below.
Export with Watermark

No batch processing