June 21, 2018
7 min to read
Photolemur User Steve Carr Shares His Best-Loved Works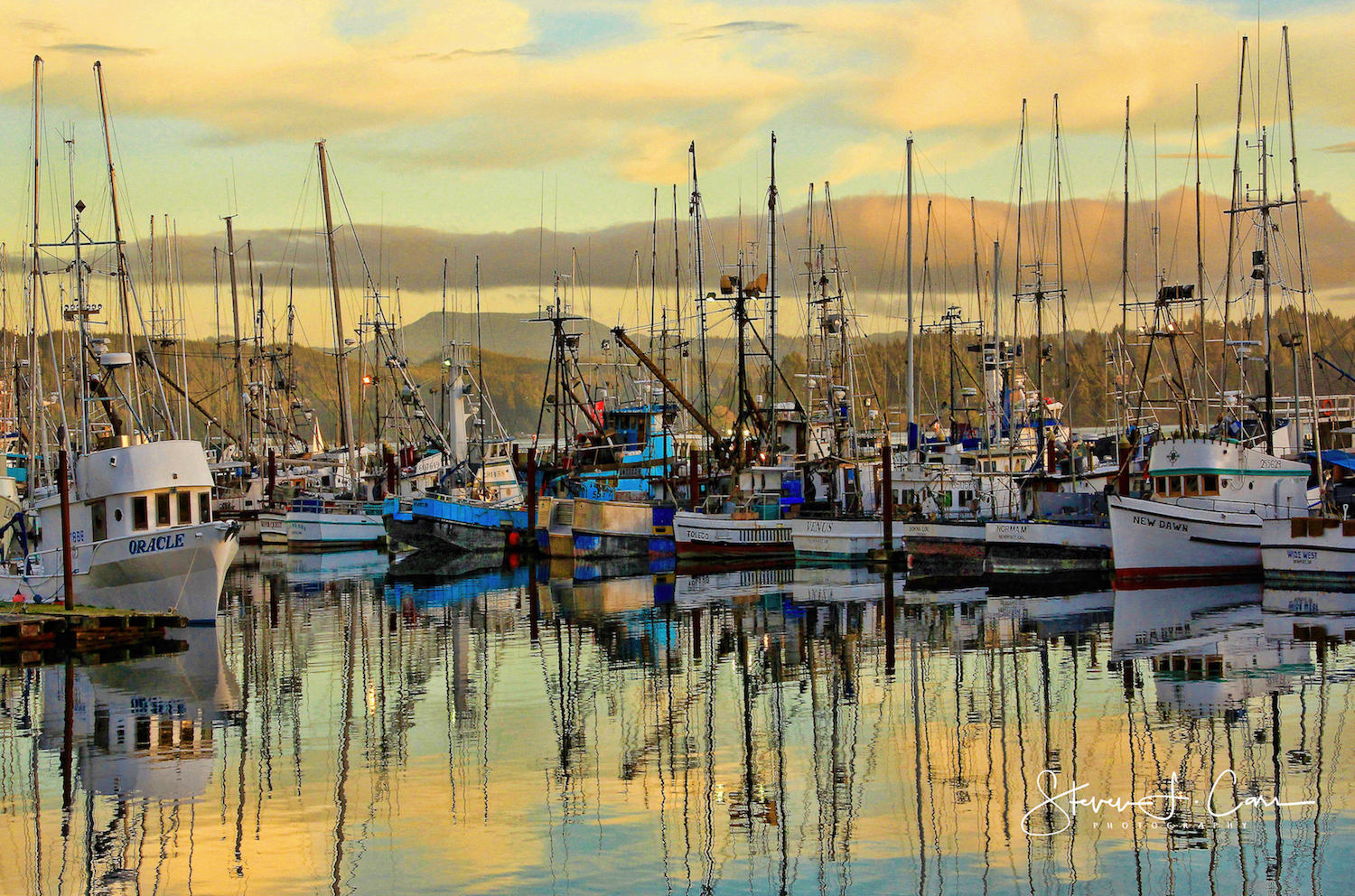 Steve Carr is an amateur photographer and a Photolemur user who, after a career spent in public service, moved to the beautiful central coast of Oregon, a natural tranquil oasis abounds with beautiful scenery. Now Steve tries to live each day for today and fully enjoy every moment the life gives. He loves the different moods that nature has, from unpredictable weather to colors and smells.
What do you like most about being a photographer?

I enjoy photography at different levels. The hobby gets me outside, closer to the nature and provides me with much exercise, fresh air, and occasionally, sunshine! And, it gives me personal satisfaction to capture the many moods of our local coastline and especially, Newport harbor. And, as an intermediate amateur, I occasionally sell my work at a local high end gift shop!
Can you tell us how you define beauty, and how you strive to portray your version of beauty, on camera?
What is beauty? I believe it is the never-ending dance of sunlight, clouds, and geography as it plays out everyday here on the coast. Beauty is nature. And it is defined by an eye of a photographer. The photographer senses what emotion to put into an image. The soulblast, the spur of the moment. I can say that every photo is beautiful at so many levels. This is why post-processing is important; we want to see in our images what we see in our minds!
What's your favourite photo?

This one, with the boats. I knew that post storm would give me the golden tones I wanted, especially since I set up my gear in order to catch the boats in that "Golden hour." After shooting this image I did some work on it in Photolemur; this program seems to pull out the whites and tone down the darks very well, while leaving the sky a bit oversaturated. So, I then ran the image through Photoshop for finishing touches and this is what I came up with.
How Photolemur helped you?
Both shots of me were unretouched. I ran them thru Photolemur and liked what I saw. The image of the reflections on a lake was taken here in Newport at one of the "feeder" lakes to the city water supply. As a result, no motorboats or swimming is allowed here, only fishing. The last photo was taken at Cape Perpetua south of us about 15 miles on a beautiful afternoon! Just a note, I'm using Photolemur as an end point of post processing. After I make my initial adjustments in LR or PS, I use Photolemur as an extension for finishing touches. Photolemur has the ability to draw out white without over highlighting that color.
What inspired you to take this photo?
My inspiration was the golden light at the end of the day. To me, a beautiful sunset gives a way to a wonderful tomorrow! Right now, inspiration comes from the brightness of spring. In the winter, the power and majesty of the storms that sweep across the Pacific Northwest will be my photographic guides.
Any advice for others trying to capture something similar?
My advice for photographers trying for a similar shot? Scout out your location the day before, if it's possible. Know what a landscape look you are trying to capture, and be set up early so you can capture the light when it is to your liking. I think the key is to be prepared for the shot, and then take multiple exposures. If your camera allows for exposure bracketing, use it! Then go and have fun, and try not to take it all too seriously!