January 18, 2021
17 min to read
How to Make Money with a Drone
Download a free PDF guide Drone Photography.
Drones have become so accessible and inexpensive that just about anyone can afford to do aerial photography today. Something that was once limited to the professionals is now available for photo amateurs, enthusiasts, and entrepreneurs.
Aerial photographs are quite impressive and are sought out by event planners, art collectors, and by a variety of industries and businesses. It has become easy to sell your aerial images and make money with your drone.
Perhaps you want to make a few extra bucks or possibly build a thriving business out of your aerial photography. Let's take a look at a few ways you can make money with drone photography.
What Equipment You Need to Make Money with Your Drone
The first thing you need to know before you want to start selling photos or videos taken with your drone is that the images have to be top quality. It's important to have a good camera and provide high quality and sharp images. Nobody will purchase blurred images that look like they were taken with a cheap drone or by an inexperienced photographer.
If you are serious in your endeavor, it's worth investing in professional equipment. As you take on more contracts and start making money, you can buy more gear and gadgets for your drone like a gimbal and other items that will give you the opportunity to take better photos.
What You Need to Do Before You Start Making Money with Your Drone
Now that you have the proper equipment and are ready to take on that first gig, you have to do some groundwork before getting started.
First, research the regulations regarding operating drones in your country and in the areas you predict that you will be flying your drone. Different laws are in place and they are adapting to this new activity regularly. Some countries, like the USA, now require you to register your drone before taking it to the skies.
Next, you need to practice and you have to get to know your drone to make it a lucrative activity. Before you start taking on gigs, make sure that you are very comfortable with your drone and that you have enough flying experience to be productive. Make sure you have the necessary knowledge to capture the images that you get hired to take.
If you intend to make a business with your drone photography, you have to treat it as such, a business. Check with your local business practices bureau to abide by the laws in place in your location. Some places legally require pilot training for any photographer looking into making money with their drone photography.
Another thing to consider is insurance. Flying a drone is considered a high-risk activity. Crashes and injuries are not uncommon. You will want to protect yourself and your drone for possible accidents and damages. Shop around for insurance that best suits your needs.
Ways to Make Money with Your Drone
There are several ways to make money with your drone photography. You may want to concentrate on one type and become an expert in the field or tap into several options to broaden your experience.
1. Photography and Videography
This is obviously a great way to start selling your aerial photographs. You can either capture your own images and be as creative as you want or be commissioned for a specific contract.
If you already have some images that you are proud of, why not try to sell your aerial photographs as prints. Many websites, like Etsy, will let you create your own online virtual shop and sell your photography. You can also get creative and print on objects, like calendars, and sell those. Take a look at what other drone photographers are doing for inspiration.
You can also tap into specific markets where aerial photographs are in high demand. Here's a list of a few niches that regularly require the services of a drone photographer.
You can take photos of buildings and landmarks and try to sell them to the owners or go out and promote yourself to builders and architects. Architects often like aerial photographs of their work for their own portfolios.
This is an increasing trend to hire a drone photographer/videographer for weddings. Create a network with wedding photographers in your area and offer your services.
Get in touch with real estate companies and local realtors to let them know that you can provide aerial photographs of properties that they have on the market. The more luxurious listings tend to require more visuals.
This can be an exciting market to tap into. Get hired to capture images and videos of sporting events from the air. Contact local sports clubs.
Local newscasters and reporters are constantly looking for content for their news and stories. You can stay attentive to events and go out whenever possible to record them. Or sometimes being in the right place at the right time may provide you with footage that you can then sell.
This is another interesting niche to look into. Hotels and resorts hire drone photographers to have some aerial photographs or videos to promote their business and services. They also hire drone photographers for special events.
Contact event promoters to offer your work during music concerts and cultural events.
2. Stock Photography
You can create a profile with some stock photo websites like iStock and Shutterstock and send your images for review. If they accept your photographs, you then can make money on each download it accumulates.
Take a look at several stock photography sites, as some offer cheap photography and don't pay very well. Other's like Getty Images prioritize quality over quantity and the royalties are considerably higher than other websites.
When you are out during a contract, try to take some photos for yourself that you can then edit and sell as stock. It usually is not a way to make a living, but it can provide some slight passive income for years to come.
3. Agriculture
Farmers and agriculture workers need to keep an eye on their growing crops and an easy way to do so is from the air with aerial photographs or videos.
You will need some experience and know exactly what clients expect from you before setting out into this type of drone photography. You will most probably be looking for plant growth, water pooling, and field uniformity.
4. Mapping
Many industries hire drone photographers to take aerial photographs for a variety of reasons. This can be a very lucrative business to pursue if you are an experienced drone photographer.
Here is a list of industries that regularly hire the services of photographers to provide aerial photos or video.
Forest Industry
Construction Industry
Archeology Industry
Mining Industry
Topography
Landscaping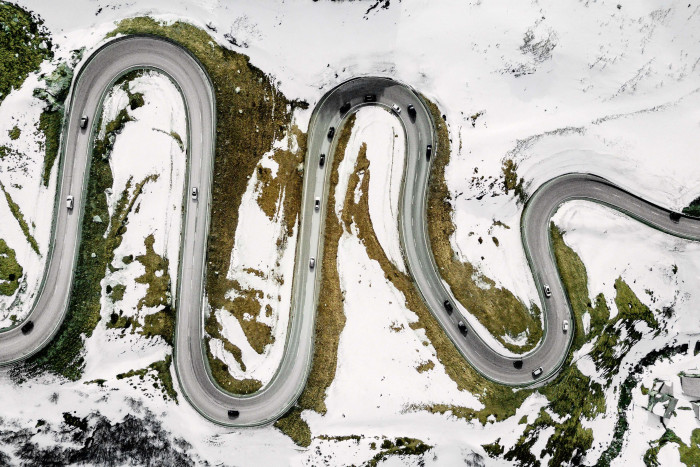 5. Surveillance/Security
Another field to look into and that can be quite profitable is the surveillance industry. Many industries hire drone photographers to keep watch over properties or to document events. This can be private companies or government offices.
6. Inspection
A variety of industries and utility companies will hire drone photographers to inspect buildings, works, or facilities for specific reasons.
Here are a few companies that may require drone footage or photographs.
Insurance Companies
Utility Services (Power, telephone, water, gas, etc.)
Construction
They may need you to inspect sites for any damages. Having basic knowledge of the industry you want to work with will help you to know what to look for so you can provide the best material.
7. Teach Flying techniques
If you have reached the level of experience where you have mastered your drone and aerial photography, you can decide to teach your skills to photographers who are just getting into the business.
Market Yourself and Build Your Drone Photography Business
Start building your portfolio as soon as you have some great shots that you are proud of. Nobody will hire an aerial photographer without seeing some previous work.
Build a website, a Facebook page, an Instagram account, or advertise in your local paper. Tell your friends and family that you are selling drone photography services. Get the word out and have images to back up you're the services you want to offer.
Good Luck, Have Fun
The sky is the limit (literally) for your drone business. From the occasional gig to some very lucrative contracts with big industries, you decide how far you want to take it. There is a strong demand for this type of photography right now and the market is not yet saturated. Yet. It's an excellent time to get started and to begin making money with your drone.