July 12, 2021
17 min to read
An interview with John Barclay - an Award Winning Photographer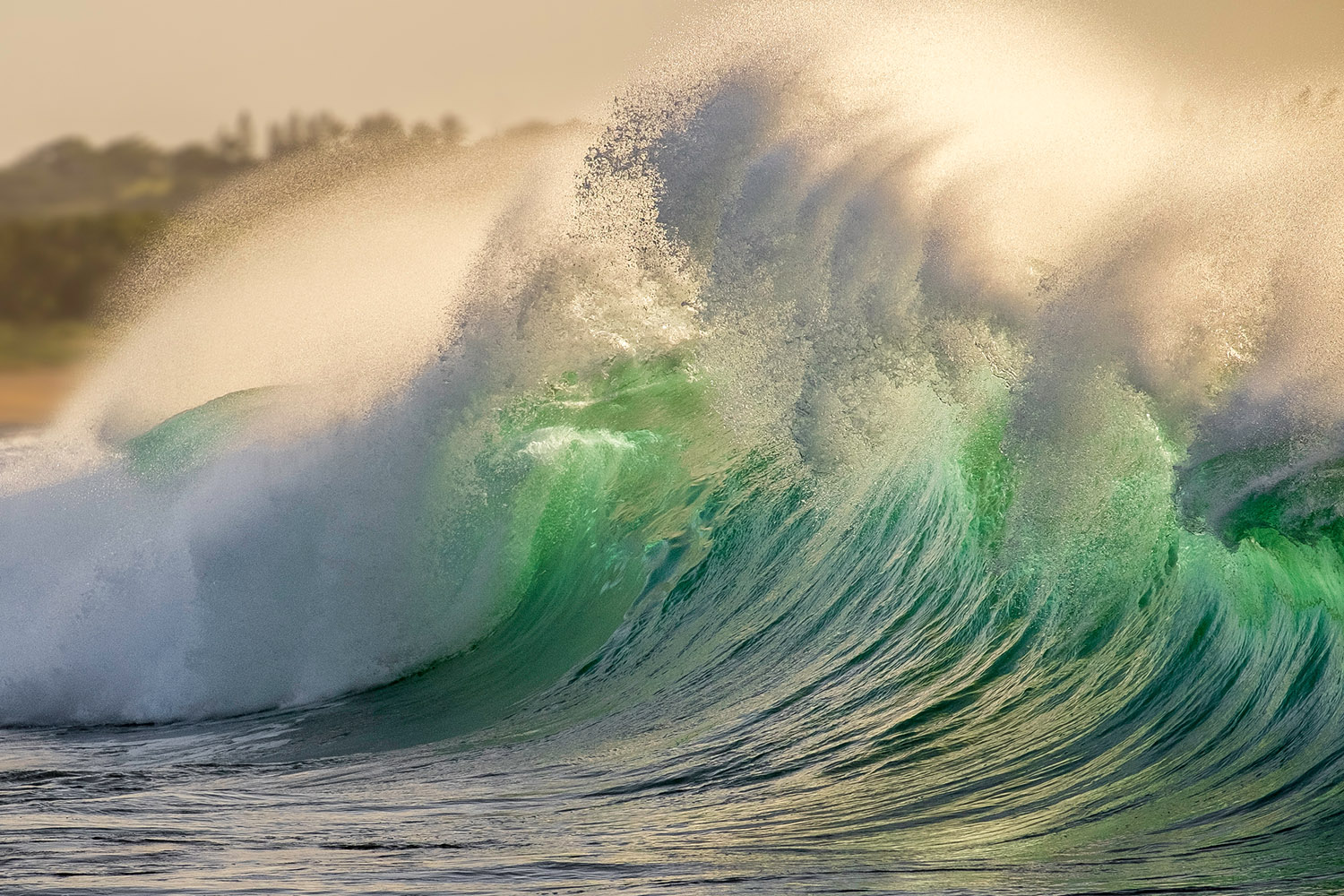 An interview with one of top 50 travel photographers by Photolemur, John Barclay, about his passion for photography. Follow John on Facebook, Twitter and Instagram.
1. What is the one thing you wish you knew when you started taking photos?
I've learned that great photographs are not created solely by craft and technique; rather, they are created by the heart. Of course, craft is necessary and sometimes gear is important, but when you are fully engaged in the process of making images and connected to your subject, you make images that make your heart sing!
2. Why do you take photos? What inspires you?
I am a photographer because it feeds my soul and allows me to see the world in a more intimate, connected way.
3. Which photographers influenced you, and how did they influence your thinking, photographing, and career path?

The first book my mother bought me was "The Print" by Ansel Adams, so of course he was my initial influence. When I finally got serious about photography, the great Canadian photographer, Freeman Patterson, opened the door to creative interpretation with his stunning work. Later, the late Nancy Rotenberg, introduced me to the idea of connecting my heart while making images.

4. What it is you want to say with your photographs, and how do you actually get your photographs to do that?

What I want my images to say and what others see and feel are often two different things. I simply create images that make my heart sing! If they appeal to others, that is a bonus! My hope is that my images portray the majesty and beauty of this amazing world and celebrate that.
5. What technology/software/camera gear do you use?

I use Fuji cameras and lenses. For my image processing, I use Lightroom/Photoshop and some favorite plug-ins.

6. How do you choose what you are going to shoot?

When I teach a workshop, I encourage people to be open to that moment of perception - to what makes their head turn - and to photograph that. I try to use this principal myself. Of course, I do some planning when traveling, but I am always open to those moments when I am called to photograph something - rather than always planning a shot.
7. What kind of tools do you use for post processing? Explain your work flow.

I use Lightroom as my front end and organizational tool. I do as much optimization as possible there, and then take my images to Photoshop to finish them. I also use some favorite plug-ins if I want to create a more artist, or painterly interoperation. I have been learning about luminosity masks and have started to use them as well.

8. Among your works, which one is your favorite? Why?
This is always such a challenging question. It's kind of like asking me which of my children are my favorite!! My wife just gave me a beautiful retrospective book of my work for my birthday. In it were some of my favorite images including one I made back in 2004, on a Freeman Patterson workshop in South Africa. This particular photo embodies what is important in life and I am so grateful to Freeman Patterson for changing mine. It symbolizes the essence of that important and life-changing trip. It was shot on film and is a "slide sandwich" made from two images. The first is a multiple exposure of fields of poppies and the second is a silhouette of a dancing girl from the town of Nourivier. I went on this trip to learn about creative techniques from Freeman - thus the multiple exposure of the flowers. I did not consider myself a "people" photographer but had an awakening of sorts; photographing the people of the small town of Nouriver. Combining these two images into one symbolized the essence of this trip. The experiences and lessons learned from my trip to South Africa are embodied in these images which are a constant reminder that I can be creative and am a "people" photographer!

9. What was the most curious story behind your photograph?
While not about one of my photographs, I would like to relay this story.
One of the participants at a recent "See the Light" workshop was Flint Sparks. For many years, Flint has been leading his own workshops at the Hui Ho'olana on Molokai, Hawaii; teaching mindful embodiment and meditation. This time he was a participant wanting to learn more about photography. On the first day, as we got to know each other, Flint shared his lack of camera knowledge as well as his excitement about learning. He portrayed himself as a "new" or "beginning" photographer. Later that night, when the participants shared their 10 favorite images, I was anxious to see Flint's. His first image came up and I heard an audible gasp from the group. My reaction was the same. The image was magnificent! Then,10 seconds later, as the slideshow continued, his next image appeared. Another gasp, another stunning image! In the end, all ten of Flint's images were truly amazing. They were full of emotion and connection to his subject. They were not just snapshots from a beginner, but rather images that clearly expressed who he was, what he saw and how he felt. I sat there wondering, "How could this be?" Flint had made it clear that he was a new or beginning photographer. The next morning we had our first porch-sharing session. In this session we asked the participants to think about and then share why they photograph. It was a lively and interesting discussion during which Flint and others shared insightful, thoughtful and meaningful ideas. The next day we had another porch-sharing session. This time the focus was on connecting with the subject. Again, Flint shared marvelous pearls of wisdom. Really good pearls, pearls that got me thinking. Here I was, a leader clearly being taught by a master teacher! And then, in quiet reflection after the sharing session, it dawned on me why Flint's images were so good. Flint had already done the work we were asking the group to consider; the work of becoming a mindful photographer; the work of learning to be still, quiet and open. Flint embodies these principals. He teaches them, he lives them, he is them. As such, Flint is already in that place where images just begin to appear. Flint shared his thoughts on the way we have evolved as humans. And to humanize what our brain is constantly doing, he said, "Our brain is like wifi that is constantly scanning and asking the world these three questions. Are you there? Do you see me? Do you choose me?"
Isn't photography much the same regardless of the subject? I can imagine the person I'm photographing in the streets of Cuba, essentially asking these very questions. "Hello, are you there? Do you see me and do you care about me? Do you choose to photograph me and will you be careful with me?" And while it might be more difficult for some to think of a dune at Mesquite Flat in Death Valley this way, is it not the same? Isn't the dune asking, are you there, do you see me, do you choose me? It was said during the week that we don't take a picture, rather that the picture takes us. Freeman Patterson says, "When we take a picture, the camera points both ways."
I am now proud to call Flint my teaching partner as we now co-lead a Contemplative Photography Retreat at the same Hui Ho'olana on the Island of Molokai!

10. Three new things (names, places), you learned in the past year about the photograph?

I learned about luminosity masking this year and am enjoying applying those techniques to my images. I also learned about Croatia and the amazing photography opportunities and look forward to making a trip there. I learned about a Chinese maker of amazing Ukuleles and now own the UT-200! I found that I can combine two loves - that of photography and that of music - by bringing my favorite ukulele http://www.anuenue-uke.com to play and photograph - and that old friends and new ones relate well to both! It all makes my heart sing!