November 04, 2016
5 min to read
How to use Photolemur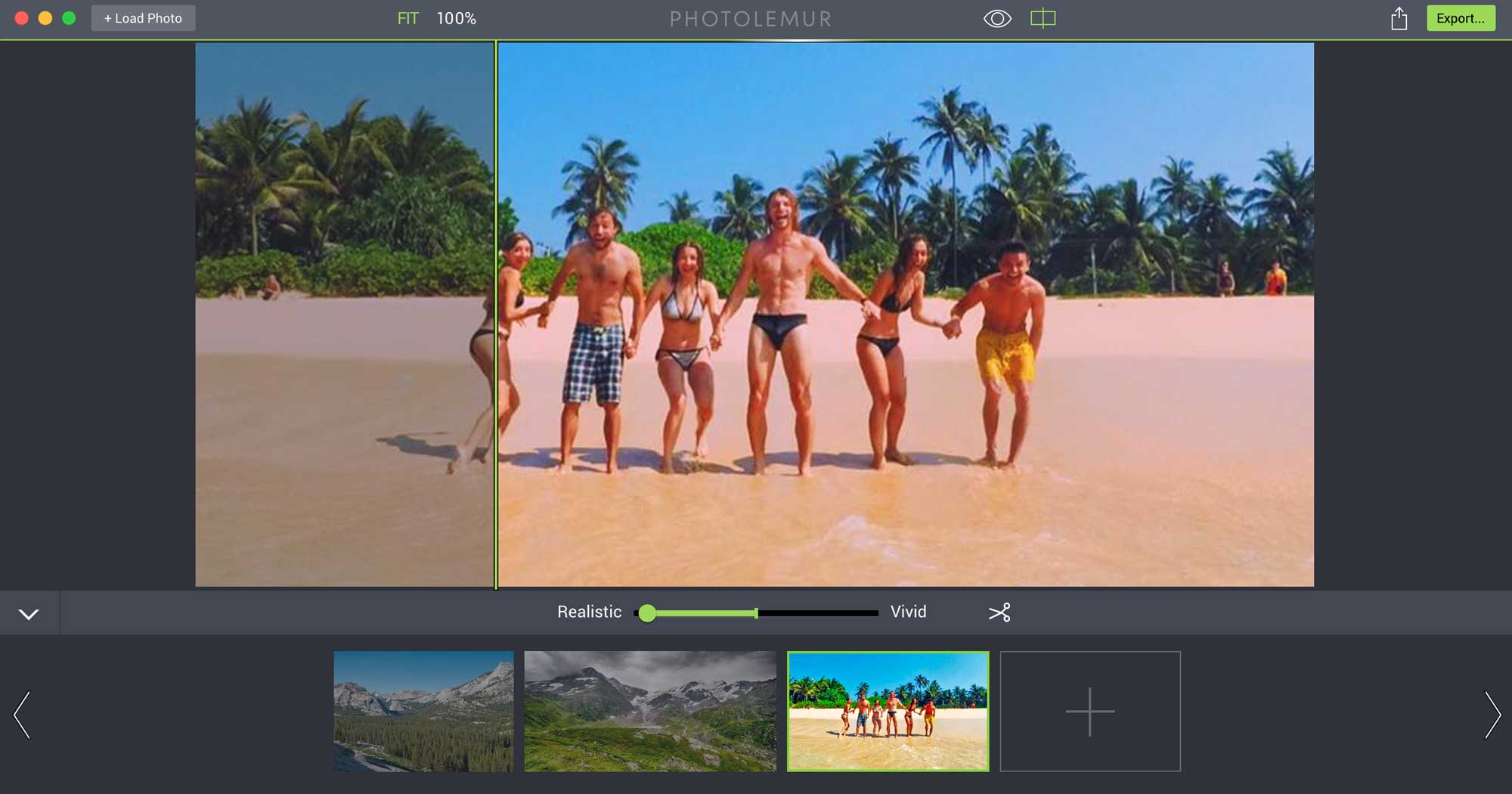 When you're ready to turn your most important images into digital works of art, turn to Photolemur. In an instant, you can make your photos more vivid through a combination of computer science, artificial intelligence, and a bit of magic.
In this article, we'll show you how to open an image in Photolemur, crop it, and send it to family and friends.
Opening an Image
To open a single image in Photolemur, go to File > Add Images. Select the image you'd like to use. You can also drag your image into Photolemur from anywhere on your Mac.




To Crop Your Image
You can remove the outer parts of an image to improve framing, highlight the subject matter, or change the aspect ratio using Photolemur's built-in cropping tool.
To adjust your image, click on the cropping icon on the top right of the application toolbar. From this screen, you can change the size, ratio, and angle of your image. Ideally, you should start by selecting from one of the default ratios to get started.
These include 1:1, 3:2, 4:3, 16:9, Free, and Original. You'll unlock the sizing tool when you select the Free ratio. You can also crop your image manually by using the manual cropping tool, which is overlaid above the picture.
Once you're comfortable with your image, select the "Crop" button on the application's lower toolbar to complete the cropping.
Sharing and Saving
In Photolemur, you can share your images via Mail, Messages, Twitter, Facebook, and Flickr. Select the Share icon at the top right of the application toolbar to get started.
Finally, by selecting "Save to …," you can save your images to a folder on your computer. You can save the picture in various color spaces and formats.
Photolemur takes the guesswork out of photo-editing, making the process easier than ever before.