March 02, 2017
8 min to read
The World Is Full of Beautiful Floras, As These Amazing Instagram Accounts Show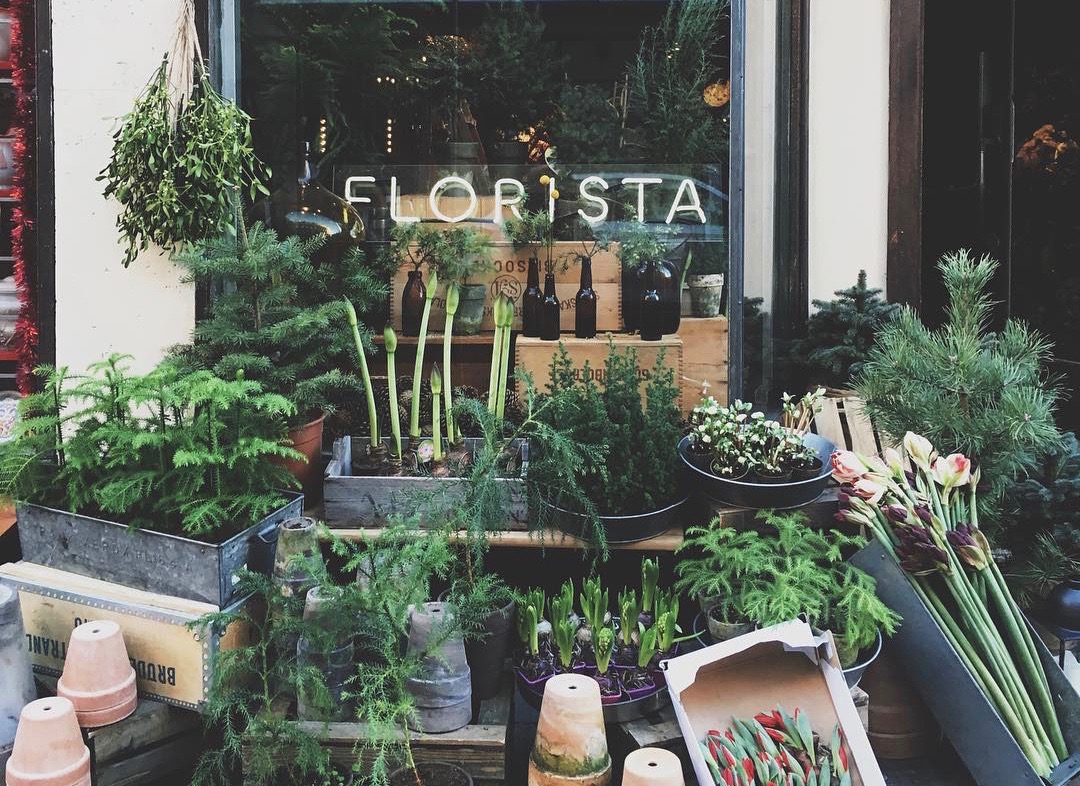 Floral photography is hugely popular thanks to the advent of smartphones and social media. Florals, whether you're talking about multicolored roses or exceptional cacti, look almost as beautiful on the page as they do in real life. Not surprisingly, professional and amateur florists have found a home on Instagram. Some use the service as a gateway to their brick-and-mortar stores, while other use it simply as a way to show off their beautiful designs. These Instagram accounts are all slightly different in how they approach floral photography. Regardless, they each aim to inspire and make you smile about some of the Earth's most gorgeous inhabitants.
Tin Can Studios
The floral design studio for Ingrid Carozzi of Brooklyn, New York, Tin Can Studios was called the Best Florist in New York Magazine 2015. The company offers flower arrangements and installations for corporate and private events, as well as weddings. Explore the Instagram to see flower arrangements that are modern, original, and organic in style, regardless of the season. The Instagram proves that flora is amazing every season of the year.
Leafandclay
The Instagram represents Leaf & Clay, an online store where you can buy beautiful succulents and cacti, regardless of the time of year. While all cacti are succulents, it's not the same the other way around. Succulents are plants that store water in their stems, roots, and leaves, while cacti are fleshy plants that store water. Regardless, you won't believe just how many succulents exist around the world and in so many colors too.
Florista Malmo
This Swedish florist offers natural, locally-grown, environmentally-friendly arrangements for holidays and other special occasions. Come to the Instagram to place an order or get ideas for creating your own floral arrangement. It's also an excellent place to go when you just want to see some of Earth's most beautiful creations.

Studio Choo
Authors of the best-selling "The Flower Recipe Book," Studio Choo is the floral methodology of two best friends, Alethea Harampolis and Jill Rizzo, who share a love for things natural and wild. Now with two locations, in California and Rhode Island, Studio Choo is the place to go to learn how to create floral masterpieces regardless of your skill set. The studio also provides its services for weddings, events, workshops, and speaking engagements. Visit this Instagram for the latest floral styles all year long.
Maria Pavluchenko
Whenever you're feeling sad, visit Pavluchenko's Instagram and turn that frown upside down. See beautiful images of roses in succulent colors, including reds, yellows, whites, and more. Are you looking for a new way to pose or display your flowers? You've come to the right place.
We hope you've enjoyed the list. We'll uncover more talented people and their creations in future posts. Join us to regularly get your dose of inspiration!