September 11, 2017
10 min to read
Photo fixer
When we set out to take photos — we often set out to capture beautiful, poignant and memory-filled moments.
There are many elements that come together to create a great photos — the lighting, the timing, the scenery, the composition and so much more.
Photo fixer app. Advantages
But often, after you get back home and upload that snapshot, it's evident you're in need of a photo quality fixer to enhance and make your image that much more of a standout among the crowd.
Every exposure photo fixer app offer a collection of tools that come together to work as an image enhancer and are an amazing way to ensure that your end result can be perfect (even when the moment may not have been).
Here are some of the elements of your photos that a professional editor or automatic enhancing software takes into account when turning your image into the best it can be. From light correction to face retouching to color recovery, these are the ways they'll turn your snapshot into a stellar and stunning final photograph.
1. Light Correction
A picture fixer works to make those warm and cool tones seen throughout different parts of the day appear natural and realistic — just like the color cast you saw when you snapped the shot in real life.
2. Face Retouching
Face photo fixer editor typically works to fix imperfections in the skin and facial area in your picture in some way — whether through brushes or erase tools (or through quick automatic face retouching, as Photolemur does).
3. Perfect Exposure
Exposure is one of the most important parts of an image. An overexposed photo can have blown out effects — whereas an underexposed photo can lose detail and resolution. Exposure compensation works to lighten or darken those parts of your photo that need it.
4. Color Recovery
When it comes to beautiful images, you want to make sure they are vibrant and full of life. That's why color recovery programs in an image fixer work wonders by adding pops of color and brightness.
5. Crop
Often, if the composition or way your image is framed or captured looks off — it can be solved by using a simple crop tool. Try cropping in on the left side or right side — top or bottom — to drastically alter the look and style of your image.
6. Scene Modes
Often, you may see that an image fixer offers various scene modes with their service — these can have names like Sunset, Day in the Park, Dinner Date, or Birthday Party, and work to give your image a creative filter and distinct feeling.
7. Saturation and Vibrancy
When a photo feels flat or boring, sometimes all it needs is enhanced saturation or vibrancy to bring out the colors of plants, clothing, faces and your surroundings. Look for a photo fixer program that offers these easy editing tools in auto or manual mode.
8. Reduce Noise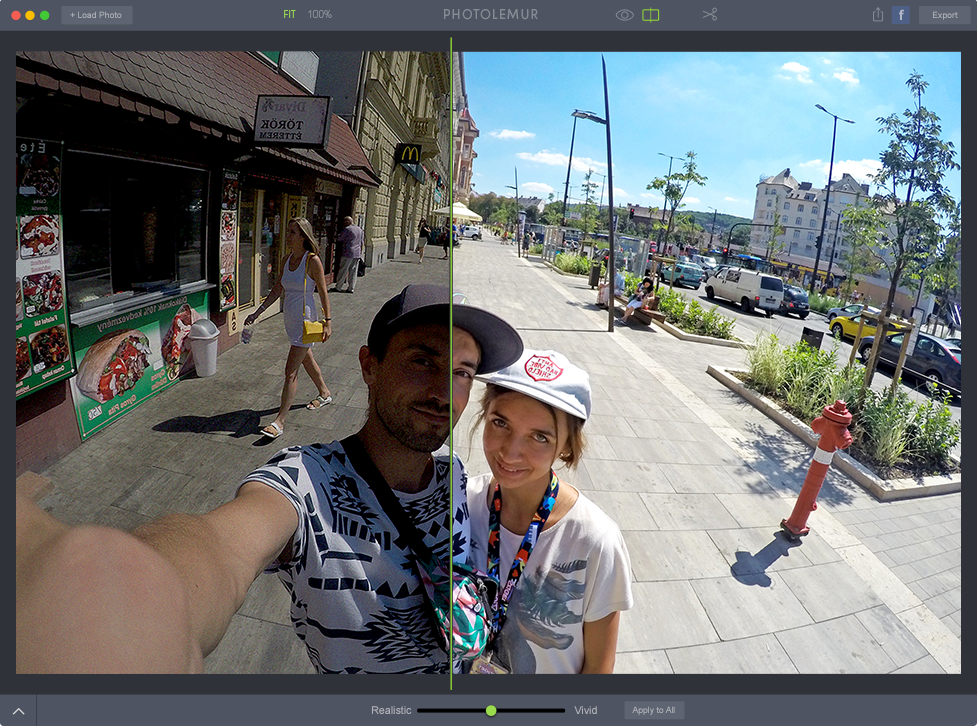 Sometimes, Raw photos appear to have grain or noise when they are taken in low light situations or shot with a high ISO. Luckily, noise can be reduced with an image quality fixer that offers noise reduction technology.
9. Appropriate Tint
The tint of an image has a lot to do with how its overall feeling is conveyed and perceived by its viewer. An autumn afternoon full of orange and yellow leaves, for example, might have an orangish tint — whereas a scene with snow-capped mountains might be cooler with a deep blue hue.
10. Sharpness
Picture fixer: Summary
To make sure your image does not appear blurry and out of focus, you'll want it to be sharp. Certain picture fixer photo editing softwares fix this part of your image on their own automatically, whereas some offer a manual slider so that you can fix it yourself.
From sharpness and noise reduction to saturation and vibrance — these are just some of the elements that come together to make your final end result one you're proud of.
Photo fixer software is a brilliant and affordable way to save time and still get those epic end results you've been dreaming of. Photo enhancement is used by both professional and amateur photographers around the world — and is an easy way to achieve beautiful images fast –– and often, without too much effort or complex users' manuals.
However you achieve that perfect end result, we hope you enjoy the process and the journey! Happy photo taking and image creating.