January 15, 2020
35 min to read
The 46 Best Lightroom Presets (Reviews)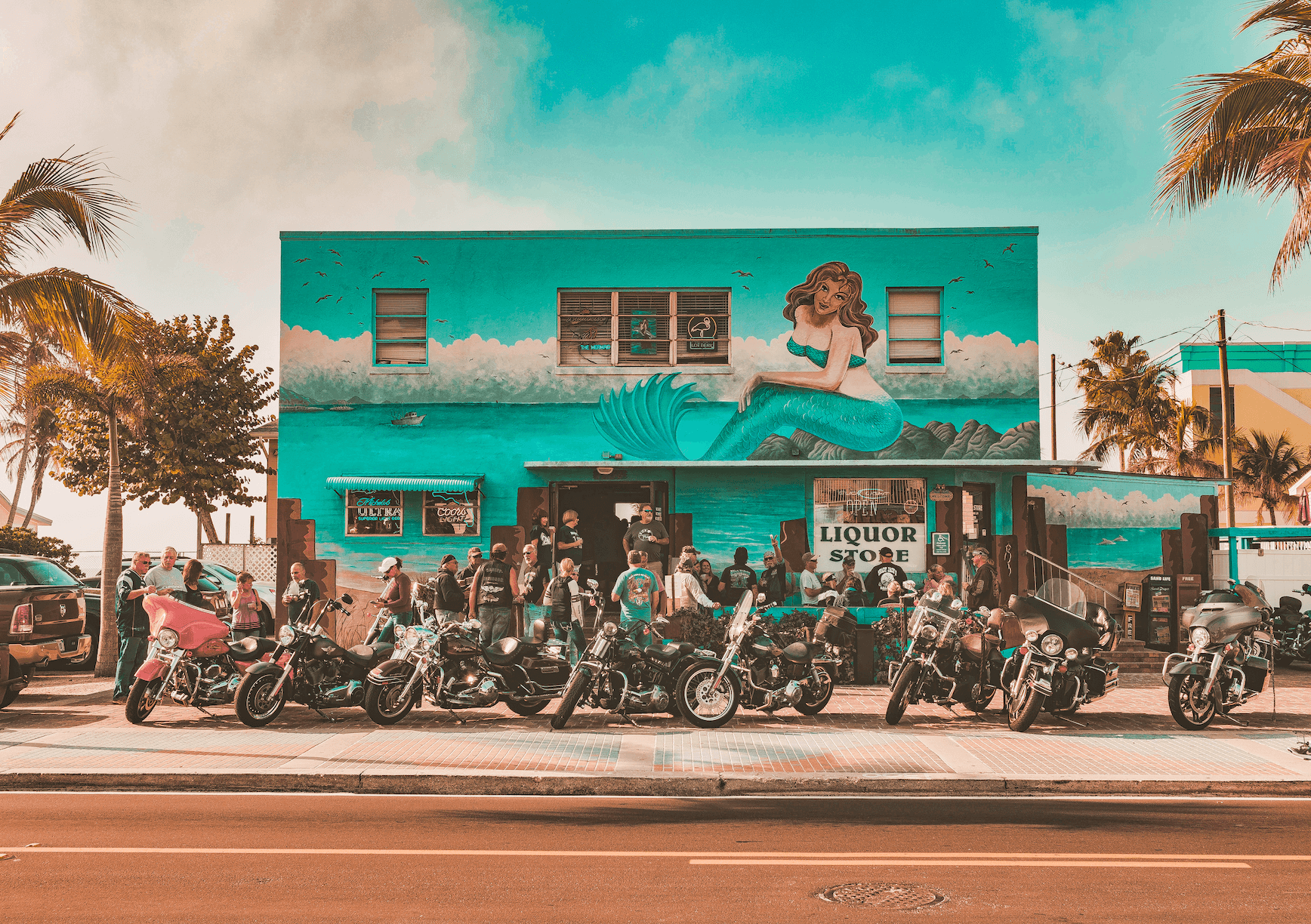 For those who use Adobe Lightroom to process their images, Lightroom presets are a valuable editing tool. Not only can they give your photography a professional look, they're a huge time saver by instantly editing your photos to give you the right look.
What Are Lightroom Presets?
While learning how to manually edit photos is great, it can be a time-consuming process. It can also seem rather daunting for beginners.
Lightroom presets come with pre-determined settings for the various visual features iт Adobe Lightroom. They allow you to simply choose the look you want and instantly apply it to your photos.
There are a wide variety of presets available for you to choose from. Here's our list of the 46 best Lightroom presets currently available.
Sleeklens has over a thousand amazing presets for you to choose from. They have packages for a wide variety of photography, including portraits, weddings, landscapes, astrophotography and more. If you're looking for a one-stop-shop for presets Sleeklens might be your best bet.
2. Premium Presets by Lumosmax
Lumosmax make Lightroom Presets that are dedicated to every photography genre. There are presets for Portrait, Wedding, Landscape and even for Aerial photography. Portrait Heinrich comes with 80 portrait presets that are fully tailored for creating beautiful portraits. Their wedding presets pack includes Lightroom Profiles and overlays that you can use to create bright and airy photos. They are also popular for Golden Hour presets that are used by many Instagram users today.

3. Sandman Cinematic Presets
If you love adding color effects this bundle of 20 Lightroom presets is an excellent choice. Sandman Cinematic Presets are perfect for travel and portrait photos, as well as a host of other applications.
4. The Visual Artist Night Color Preset Series
Any photographer knows that night photos are particularly tricky. Luckily there's a preset pack that will help you ensure your night photography is always perfect. These presets will help bring out the lighting in underexposed images and create the perfect color balance for your night-time photos.
5. Foodkit
Food photography is rapidly growing in popularity. If you're someone who loves to take photos of stunning dishes then these presets are just for you. There are 42 presets in this pack that are optimized for food photography. They also work great for wedding photos.
This pack includes 15 presets that automatically adjust the exposure of your photos to improve brightness and contrast, as well as giving you the highest-quality blacks possible.
7. Jeff Isy
Created by professional photographer Jeff Isy, these presets are sure to give your photos some extra pop. Jeff offers a bundle of 9 different presets that include themes like "Sun" and "Golden Hour."
8. Artistic Lightroom Presets vol. 2
This is an extremely versatile pack of presets that are sure to give your photos a more artistic look and feel. The unique effects included in this pack of 50 Lightroom presets have also become popular with graphic designers.
As the title suggests, these presets were designed with fashion photographers in mind. With a total of 23 presets included in this pack it's perfect for fashion, beauty or lifestyle photos.
10. Cinematic Lightroom Presets
If you're a movie lover then you might enjoy these presets. Inspired by popular film effects, this pack will give your photos a more cinematic look.
Blue is a film stock inspired Lightroom preset collection. With Blue, modernity, and nostalgia become one to provide the best digital photography experience along with the timeless look of film photography. Blue is just the right mixture of soft details, and subtle color casts that create a balanced editing tool.

12. Love Story Lightroom Presets
Couples love to show off their love. Luckily, this pack of 30 presets was designed with just that in mind. Love Story Lightroom Presets are designed to enhance couple photos by giving them a summer vibe.
13. Coated Matte Lightroom Presets
Sometimes a matte finish is just the touch a photo needs to stand out. This preset pack stylishly edits photos to create a matte look you'll love. It's perfect for lifestyle, portrait, and landscape photography.
14. Scarlet Fantasy Lightroom Presets
Scarlet Fantasy Lightroom Presets are intended to give photos a "fantasy" look and feel. These presets will immediately enhance the natural lighting of your photos and are perfect for fashion and portrait photography.
15. Retro Color Lightroom vol.2
Are you looking to give your photos a more retro look? Retro Color Lightroom presets are perfect for adding vintage effects to your photography to make people think they're a blast from the past.
Vintij IV is a preset pack created for the modern photographer searching for a classic style. It emulates the look and feel of analog photography to create a refreshing photo editing experience. The attention to detail and versatility of these presets is more than noteworthy. From the tonal range to the tiniest speck of grain, Vintij IV is a preset pack like no other.
Digital cameras are all the rage these days, but if you're someone who misses the look of analog photography then you're in luck. This preset pack recreates the look produced by analog cameras for a more vintage feel.
18. Pastel Colors
These presets are ideal for baby and wedding photography. They include five strengths from subtle to strong that will let you adjust the color and tone of your photos, helping you achieve the perfect look.

If you're someone who loves making tons of adjustments to your photos you'll love this preset pack. There are over 90 presets available here that will help you adjust color, contrast, tone and more.
20. Verne Ho
Verne Ho has built a name for himself as Shopify's director of design. He's also gained a large following due to his beautiful photos on Instagram. His two Lightroom presets are inspired by his editing style and include an "Everyday" look for architectural photography and a "Clean" look that's perfect for bright whites.
21. Orange and Teal
For those seeking a chic faded look for their photos the Orange and Teal presets are an excellent choice. This pack includes 26 presets and will instantly give your photos a more professional feel.
22. Color Mix Lightroom Presets vol. 2
Sometimes a photo just needs a little extra flair. That's where this preset pack comes in. Color Mix Lightroom Presets are perfect for enhancing and retouching photos to help take them to the next level.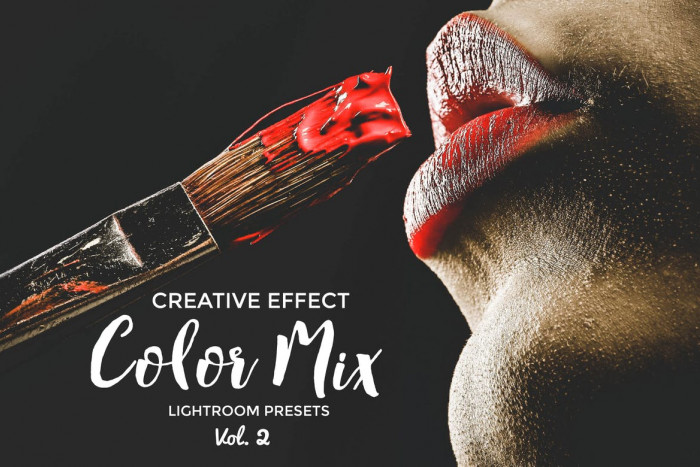 23. Folklore Lightroom Presets
These presets are perfect for adding some extra pop to your outdoor photography. If you like the fantasy/folklore look then this may be the preset pack for you.
24. Natural Pencil
Have you ever wished you could transform your photos into a pencil sketch? Well, now you can. Natural Pencil presets will instantly give your photos the look of a professional sketch. They include a number of adjustable settings so you can create the perfect look.
25. Pretty Presets
Photographers Laura Thomas and Karlen Kleinkopf collaborated on these stunning presets. They're perfect for editing photos of children and families, as well as wedding photography. They also offer a number of bundles optimized for different seasons.
26. Zine Fashion Lightroom Presets Volume II
For photographers who do a lot of fashion and lifestyle photography, the preset pack is a must-have. It includes 17 presets with a number of styles and effects that will instantly help your photos reach their full potential.
27. Rocket Rooster
If you love the look of celluloid cameras then these presets will be a huge asset. These analog presets add a beautiful vintage look to photos that's perfect for a number of different applications. There are five different preset bundles available.
28. Lovely Baby
These presets soften, brighten and enhance the color of your photos, giving you a number of different options to help you capture just the right look. They're perfect for baby photography.
29. Family & Children Lightroom Presets
Enhance your family photos and memories with the 30 amazing Lightroom presets. With lots of styles and effects your family portraits will instantly look more professional.
30. Forest & Sands Lightroom Presets
Take your outdoor photography to another level with the Forest & Sands Lightroom Presets. As the name implies, this pack is optimized for forest and beach locations. It includes 12 different presets to help you find just the right look for your photos.
31. Portrait Pack 14 Professional Lightroom Presets
Uniquely capture the look of your subjects with these amazing Lightroom presets. Designed specifically for portrait photography, these presets help you enhance lighting and center focus on the subject.
For those who love HDR photography, you can't go wrong with this preset pack. Enhance and improve your HDR photos with 20 presets that are fully adjustable.
33. Prolost
In an effort to make editing easier for photographers, Prolost has released hundreds of different presets to enhance the look of your photos. Quantity doesn't always equal quality, but that's not the case here. Prolost has beautiful presets for virtually every type of photography.
34. Blacktone B&W Lightroom Presets
Black and white photos are always in style. Blacktone B&W Lightroom Presets will help you get the most out of your black and white photography with these professional presets.
35. Nathan Elson
For many years people have asked commercial photographer Nathan Elson how he edits his photos. So, in response, Elson has created his own set of Lightroom presets that will help give your photos the same look and feel as his. He has four black and white looks and one color preset available.
36. Moody Tones
If you want a completely different look and feel to your photos try these unique Lightroom presets. Instantly stylize your photos with rich colors and bright tones with the Moody Tones preset pack.
37. Retrochrome Lightroom Presets
Retrochrome Lightroom Presets were designed with portrait and family photography in mind. The pack includes 7 base presets, as well as 10 variations to help you achieve your desired look.
38. Instant Hipster Lightroom Presets
Bring out your inner hipster with this unique set of Lightroom presets. This pack includes 40 different presets that will help you instantly adjust the color, tone and contrast of your photos.
39. Wedding Lightroom Presets Vol. 2
These wedding photography presets feature 22 different professional presets to help your wedding photos stand out. Taking the perfect wedding photo has never been easier.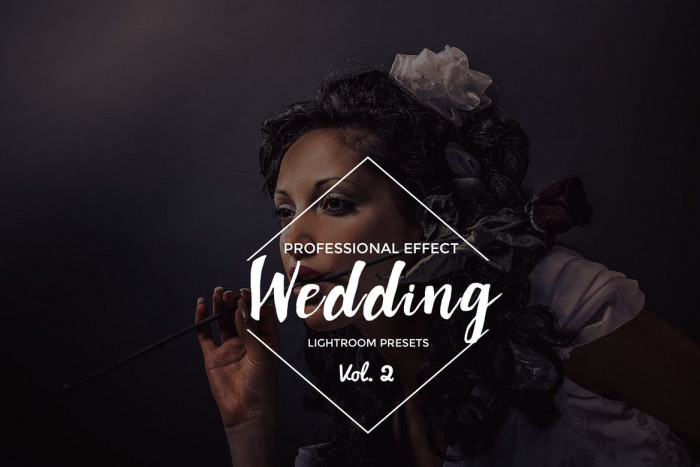 If you have trouble getting the skin tones in your photos looking the way you want these presets can help. Perfect Skin Presets instantly enhance the oranges, browns, and tans of skin color to help you achieve your desired look.
41. Interior Lightroom Presets
Instantly enhance your interior photography with this preset pack. With 20 different presets you'll be able to easily change the lighting, contrast, and color of your photos to help you create unforgettable photos.
42. Sunny Landscape Lightroom Presets
Help bring your outdoor photography to life with these amazing presets. Sunny Landscape Lightroom Presets will help you instantly enhance the color and vibrancy of landscape photos.
BeArt is another large supplier of presets. In addition to their 26 free lightroom presets, BeArt offers a variety of different themed packs, including Wedding, Food, and Pastel.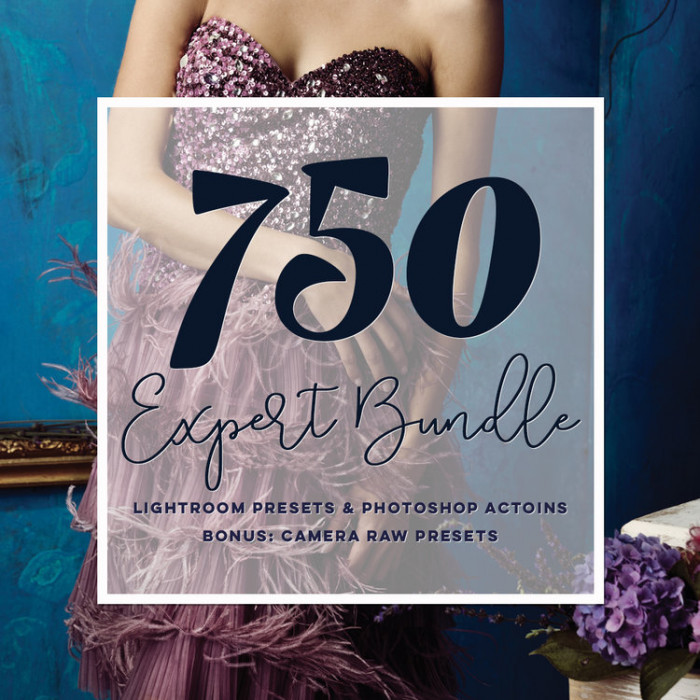 If you're looking to capture the look and style of magazines like Vogue, Glamour and Esquire then you're in luck. This preset pack will instantly have your photos looking they belong in a magazine.
45. Street Photography Lightroom Presets
These 13 professional Lightroom presets will help you quickly and easily enhance your urban photography. With a number of different effects and adjustments, you'll be sure to end up with photos you can be proud of.

46. Cyberpunk Lightroom Presets
These Lightroom presets were designed specifically for sci-fi fans. Do you love the look of movies like Blade Runner, Total Recall, and Terminator? Then this is the preset pack is for you. These 10 presets will help you instantly give your photos a cyberpunk feel.