January 02, 2021
36 min to read
Unique Gifts for Dad From Son or Daughter 2021
Socks, ties, shower gels, perfumes...Of course, go-to gifts are practical and surefire but a bit boring and lacking of thoughtfulness. Why not spoil your dad with something he is nuts about to have? Something that will be looking forward to showing off to his friends? We gathered some most interesting and funny gift ideas for all types of dads, whether they're a serious businessman or a bit of a geek.
Brighten up your desk with this high-tech Wood Magnetic Balance Lamp. This ingenious lamp turns on and off with a flick of the wrist and stays on by them pulling together. Just pull the lower wooden sphere to turn the light on: it attracts to the upper sphere and will stay put in midair with the help of little magnets inside each sphere. It's also powered by USB – how cool is that?
2. Bombfell Men's Clothing Subscription Box
Leave the shopping to a professional stylist. All you need to do is to complete a quiz about your preferences in clothing and your constitution. Based on the answers, they will pick the right clothes for you and ship right to where you live. Try on the clothes before deciding what to keep and what to send back. Easy!
3. Fire TV with 4K Ultra HD and Alexa Voice Remote
Enjoy the best shows, music, movies and more with Amazon Fire TV. Simply plug this ultra cool gadget into your TV to have access to all popular channels, websites, and apps like YouTube, Hulu, Netflix, you name it. Besides, it also comes with a smart Alexa Voice Remote to enhance your Fire TV experience to the fullest!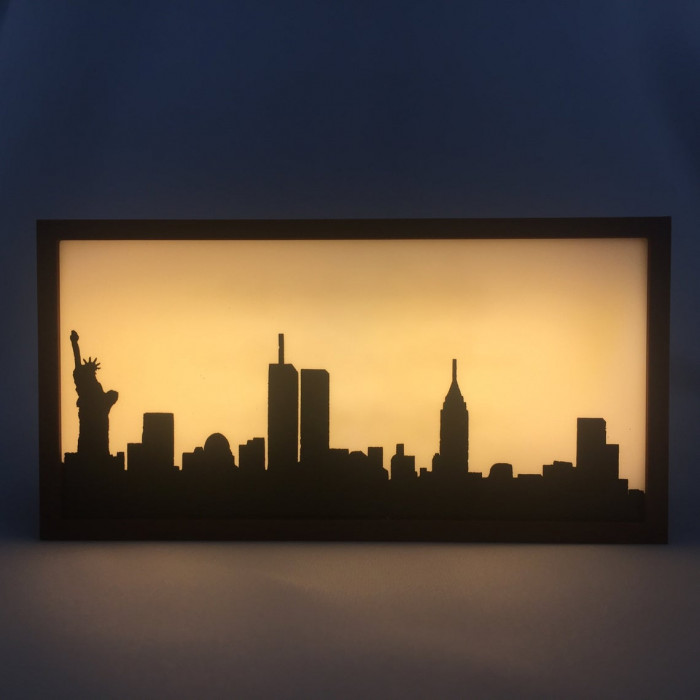 Light up your old man's room with this sophisticated city skyline lamp that features the most renowned spots of major American cities. You can choose among Boston, Chicago, New York, San Francisco or Seattle. Simply switch the lamp on and enjoy the dramatic shadow of your dad's treasured skyline on the wall.
Record your memories with this GoPro HERO8. It's capable of recording high-quality videos in 4K and taking 12mp photos. Besides, it's waterproof, so you can document your diving or kayaking experience with ease. Its compact design allows you to carry it around in a pocket to always be ready to capture your best moments!
6. Beard Grooming & Trimming Kit
If your pops a proud owner of a beard, he probably loves and cherishes it as his own child. And beards just like kids, need to be well taken care of. This beard grooming and trimming kit is the ideal choice for a dedicated beard-wearer. It includes a 100% boar bristle beard brush, wooden beard comb, beard oil and balm, and sharp stainless steel beard scissors - everything necessary to keep your beard looking sharp.
Is your dad one of those who collect beer caps from all around the world? Or maybe you think such a hobby perfectly fits your beer-loving dad? This wooden beer cap holder will be the perfect gift for him! But it's not that simple; the holder is made in the shape of the USA and can hold as many as 69 caps. There's for sure plenty of room for all those beer caps waiting to be snatched!

Has your dad always wanted to take up gardening but doesn't know where to start? Then this microgreen vertical garden is what he needs! Even if he lives in an apartment with a lack of sunlight, he will still manage to gather some harvest. Besides, it's super easy and not time-consuming at all – just sprinkle the included broccoli seeds and watch them grow!
Is your dad a daily suit wearer? Or does he prefer a more casual look and wears suits once in a blue moon? Either way, he will be happy to add a couple of sleek silk ties to his collection. This set includes 6 ties made of 100% silk ready to spice up any casual outfit or turn your old suit into a sophisticated attire.
10. 100 Movies Scratch Off Poster
Is your dad a movie buff? Then he's probably sick of your go-to DVD gifts. It's time to break that boring tradition. This 100 Movies Scratch-Off Poster is a wonderful gift for someone who spends hours thinking about what to watch this time. The poster includes the top 100 most iconic movies that everyone must see. It's super exciting because you never know what comes next!
11. Hudson Durable Goods Heavy Duty Apron with Tool Pockets
This handmade apron is what every pops needs! Made from water-resistant and rugged waxed canvas, it was created for a timeless feel. The apron has numerous large pockets to fit almost anything: from a smartphone to a hammer. An adjustable cross back strap design prevents neck pains making the apron comfortable to wear all day. It's a must-have for a handyman that loves having all his tools at hand.
12. Homping Portable Indoor/Outdoor Charcoal Grill
With the Homping Charcoal BBQ Grill, you can now cook your favorite grilled meals literally anywhere! Its compact design allows you to transport it with ease and set it up in seconds. Thanks to its convenient oil collector, the grill isn't afraid of any oily dishes, not even pork belly, and the non-stick treated plate prevents food from sticking. Super useful!
13. Beer Soap 6-pack
Your pops will love this! Made with real beer and other natural ingredients like orange peel, walnut shells, and crushed oat, this soap is a great treatment for skin. Its main ingredient - beer - is rich in antioxidants, vitamins, minerals, and amino acids and ensures that your skin gets all the nourishment it needs. It smells incredible, too!
14. Pressurized Craft Beer Growler
Let your dad brew his own beer with this absolutely cool craft beer growler! It's designed to give you an ideal level of carbonation, so be sure your homebrew will stay fresh and carbonated. Plus its double-walled and vacuum-insulated design will keep your beer cool for up to nine hours! Besides, it's made of stainless steel and is pretty compact, so you can transport and be sure your beer will be safe and sound.
15. GRILLART Grill Brush and Scraper
Is your dad in charge of the grill in your family? But is he as good at getting it squeaky clean as he is at grilling your steak to perfection? With the GRILLART Grill Brush and Scraper, he definitely will be! This brush can easily reach and clean the hard-to-clean sides of grates allowing to effortlessly keep your beloved grill looking like brand new.
16.DJI Drones
If your pops is into gadgets and all that tech toys, surprise him with one of these awesome DJI drones. They have a wide range of models to choose from for pilots of all levels: from amateurs to professionals. For example, DJI Spark – an ultra cool compact drone that can be easily controlled even with a smartphone.
17. Flavair Whiskey Membership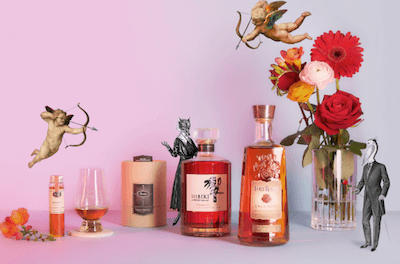 You couldn't possibly find a better gift for a true whiskey lover. Have him explore the exciting world of whiskey with the help of professionals from Flaviar Whiskey Club. The members of this club receive testing boxes, can participate in live tasting events, have access to exclusive and hard-to-find spirits, and get personalized recommendations based on their taste. He will for sure appreciate it!
There's nothing more frustrating than arriving at your lovely picnic spot to find all your delicious drinks and snacks have become warm and yucky after spending hours in a hot car. With the Coleman Cooler, you can be sure all your picnic foods and drinks will stay fresh and cool for as long as you need. It's big enough to hold 36 cans and 2-liter bottles upright, so pack for your heart's content!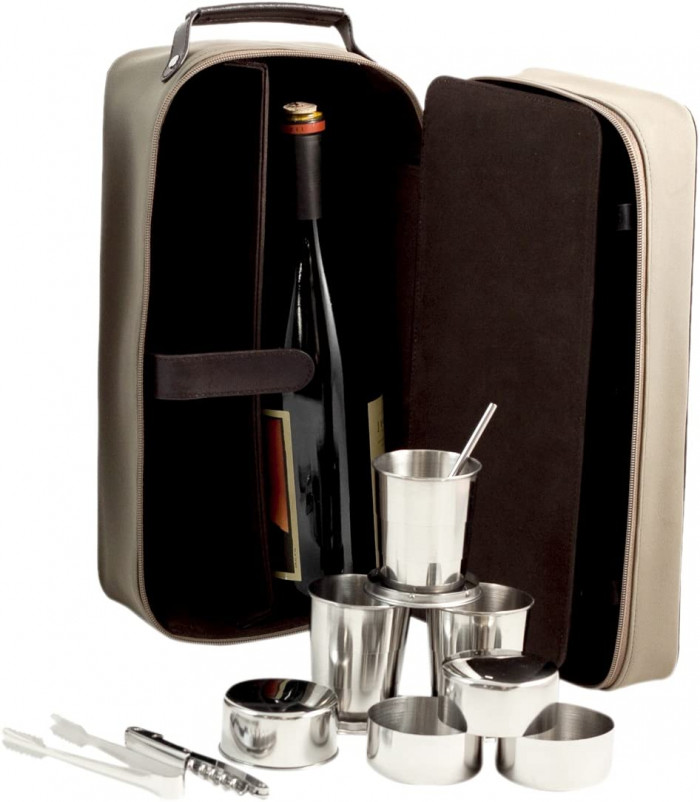 This portable mini-bar set nestled in a classy vegan leather case may come in handy anytime, anywhere. It includes 5 mini bottles ready to be filled with your favorite beverages and is perfect for everyone who likes to enjoy a cocktail or two. With this set, they are ready to mix and mingle wherever life takes them!
20. Fan Chest Subscription Box
Is your dad a die-hard supporter of Eagles? Or is he a Vikings fan? Whatever his favorite team may be, he will be as happy as a clam once he sees what you got for him! This Fanchest box is stuffed with coolest fan gear like shirts, flags, stickers, socks, caps and many more. Choose his favorite team on the website so he can show his team pride!
21. COWIN Active Noise Cancelling Bluetooth Headphones
These awesome noise-canceling Bluetooth headphones allow you to fully focus on what you want to hear, enjoy your audiobooks, music, podcasts, what have you. Apart from the advanced noise cancellation technology, they give you clear and powerful sound to help you enjoy your tunes better. Powered by 750mAh battery, the headphones have a quite impressing playtime of up to 30 hours per charge.
22. Fishing Rod Case Organizer
Does your dad love fishing? Of course, he does. Dads love fishing, we all know that. Then there probably is a huge stack of his favorite fishing rods somewhere around the house or garage. Help him organize all the fishing gear that he loves and cherishes so much. This sturdy fishing rod case will keep his valuable rods organized and protected, all in one place, so he will never worry about them again.
23. Retro 3-in-1 Family Size Breakfast Station
Treat your family to a full American breakfast with this all-in-one breakfast station! Brew up to 4 cups of coffee with the built-in coffee makers, and treat your family to a variety of breakfast meats and eggs cooked on the family-size non-stick griddle. The multi-functioning toaster makes up to 4 slices of bread at a time and can be used for cooking pizzas, desserts, hot sandwiches, and even reheating. It's just perfect for family breakfasts!
If your pops is really into hot sauces, he will love this one! To complete the challenge, he will have to try all of 12 flavors from mild to KICK YO' ASS HOT. You and the rest of your family can join the challenge to see who is the real fan of the hot stuff in your family. Besides, these mini-bottles easily fit in a pocket so you can spice up your food on the go!
25. Kikkerland Hammer Multi Tool
Every dad is a bit of an engineer. Have him build and repair stuff without the unnecessary effort with this multi-function tool that can replace as many as ten other tools! It's made of white wood and can be used as a variety of tools: hammer, pliers, wire cutters, flat head screwdriver, reamer, bottle opener, saw blade, file, Phillips head screwdriver, and knife blade.
26. Survivor Fixed Blade Outdoor Knife
If you are looking for the best outdoor knife for a survivalist in your life, then look no further. This survival knife can be their best outdoor adventure buddy. It features a black tanto blade and a cord-wrapped handle that allows for a firm grip even in the wettest of conditions as well as providing handy cordage if need be.
27. IZOD Long Sleeve Tattersall Shirt
It's the perfect wardrobe essential for every man who prefers to always look impeccable. Crafted to meet your needs, this tattersall shirt is versatile: pair it with jeans for a casual look, or chino pants for a dressy occasion. Made with 100% cotton, this shirt will look perfect throughout the day thanks to the wrinkle-free and stain release properties.
28. Leather Journal Writing Notebook
This rustic notebook from Moonster makes the perfect gift for journal lovers and anyone who loves things with an antique or vintage feel. Made with 100% real leather, the hand-cut asymmetric cover features an antique leather strap that keeps the journal closed. Inside, the notebook features 240 unlined sheets of recycled acid-free cotton paper making this notebook one of the most sustainable on the market.
29. Personalized Pint Glass Tankard "HOPPY BIRTHDAY"
This personalized tankard is the perfect gift for a devoted beer lover in your life. The combination of the tongue-in-cheek humor, amazing craftsmanship and custom engraving makes a creative and functional gift that will become a cherished keepsake and a reminder of their special milestone birthday.
You will no longer be scared to find yourself in an emergency situation with this survival kit. It's essential for hiking and camping and can save your life in all kinds of situations whether you get stuck on the road, in the woods, or in the mountains. It has everything you will ever need: multi-use spork, survival bracelet with a whistle, fire starter, scrapper and compass, military knife, flashlight, emergency blanket and many more.
31. Wall Mount Bottle Opener with Cap Catcher
This wall mount bottle opener with a magnetic cap catcher is a must-have in every home. No more lost openers. Find a bottle opener where you expect it to be when you need it! Dads would probably the ones to properly appreciate this incredibly handy thing. On top of that, it features a magnetic cap catcher that hold up to fifty beer caps!
It's a great gift idea for avid chess players and anyone who loves brain-cracking games. This unique chess set is designed for three players, so bring in your friends or family and spend time together while strengthening your brain muscles! The board is crafted from beech and birch and the chessmen made from a combination of beech and hornbeam. Be sure this sturdy chess set will last to witness gobs of mind-blowing games.
33. Luxury Spa Gift Set Basket
Nothing is more relaxing than a spa-like soak after a long day at work. This set of luxurious bath products was created for dads who love to indulge in a bubble bath and don't shy away from pampering with some beautifully scented products. It includes everything that dad would need to unwind: bubble bath, body scrub, shower gel, body lotion, bath crystals, and a sisal sponge. Everything is nicely arranged in a paper suitcase making it the perfect gift for a special occasion.
34. Outdoor Weather Indicator Watch
Is your dad a hiker? Or maybe a fisherman? Or a hunter? Or just a nature-lover? Well, then this outdoor weather indicator watch is a perfect gift for him. With this timepiece, he will be aware of the smallest changes occurring outdoors - from the phases of the moon to the temperature. It's an absolute must-have for any outdoorsman.
35. If You can Read This Bring me a Cold Beer Socks
This pair of socks is priceless. Dads are known for their unique sense of humor and love for beer. If yours is no exception, look no further! You just found a lovely gift for your pops. These socks were created for consummate beer lovers and bring about a new way of asking for a cold beer. Socks are known to be a go-to gift for dads, but this pair was designed to put a smile on their faces!