January 01, 2021
37 min to read
33 Best White Elephant Gifts 2021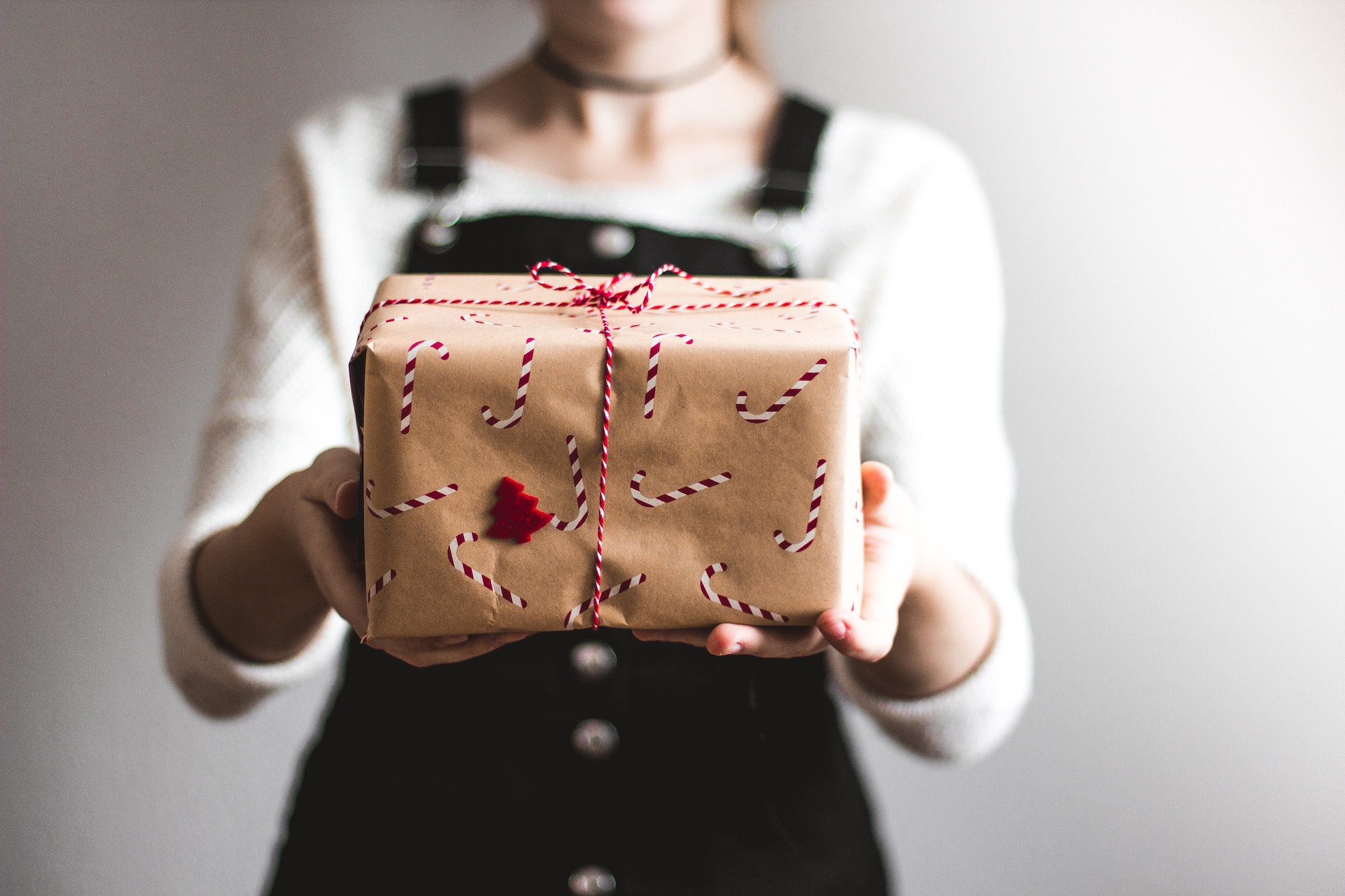 White elephant gift exchange is a popular party game where players are supposed to 'steal' gifts from each other. The name comes from the idiom meaning a useless thing that is difficult to get rid of. But the gifts are supposed to be anything near boring!
As a participant, your main task is to bring a gag gift, something very original and funny, to make others want to fight for it. It doesn't need to be anything fancy or pricey, just a small thing that everyone would like. But if you're having a hard time picking a white elephant gift, check out our selection of 33 Best White Elephant Gift Ideas that can help you choose something they'll die to get their hands on!
Are you a huge fan of s'mores but not very enthusiastic about campfires? Then you'll love this thing. This electric s'mores maker comes with two roasting forks, so you can share the pleasure of making and savoring perfect s'mores with someone who loves them just as much as you do. Four compartment trays were designed to be packed with everything you need to make delicious s'mores: graham crackers, chocolate, and marshmallows. Forget about building a fire; just plug the maker in, flip the switch and get down to roasting!

2. MAYBE SWEARING WILL HELP: ADULT COLORING BOOK
It's no secret that cursing like a sailor has always been a good way to relieve stress. Just imagine pairing it with a more meditative activity of coloring books! Full of motivational quotes, puns, and cursing, this book will add tons of fun, motivation, and coloring into your stressful grown-up life. Can you think of a better way to unwind?

Love popcorn and fun? Bingo! Making popcorn has never been so much fun with this adorable popcorn popper! Make your own homemade popcorn with this vintage-inspired popper that pops up to 10 cups of popcorn at a time. It holds up to 3 batches of popped popcorn so you can make some before your friends arrive to surprise them with lots of delicious homemade popcorn. The built-in stirring system ensures that every batch turns out perfect!

4. NEW PILLOWS
It's no surprise that pillows make awesome presents. Just image how excited everyone will get when you show up to a party with the BIGGEST present! Sleep like a baby with this soft-like-a-cloud pillow filled with high-quality gel fibers. The cover is made with a 600-thread count cotton jacquard mixed with hypoallergenic materials. The pillow is available in King and Standard sizes.

Ring holders are so trendy now! And there's a good reason for that: they are super useful. Attach it to your smart device for a more secure grip and don't be afraid to use your phone in public. Also, you can use it as a tripod to watch videos on your smart device or take pictures from far away at a good angle. This cute set includes four cute ring holders compatible with any smartphones and mini tablets.

This one is definitely worth fighting for! This bath bomb gift set includes twelve handmade bath bombs that smell hand-down gorgeous. Each of them has its unique scent that will make you never want to leave your bathroom. Some of the scents are kiwi & strawberry, melon ball, lavender, black raspberry vanilla, shea & coconut and more. Made with natural non-toxic ingredients, these bath bombs will keep your skin hydrated and smelling amazing all day.

This absolutely awesome sandwich maker was designed to make your mornings less hungry. If you're just a normal person who doesn't have time to make breakfast on a weekday morning, you will probably find this one useful. With this sandwich maker, you can make any kind of sandwich using your favorite ingredients in less than 5 minutes. Just grab and go!

This one brings so much fun! The compact size of this foosball table (27" X 15" X 9") allows you to enjoy an exciting game of foosball with your family or friends literally anywhere. It's very lightweight design makes it easy to transport and store. Sturdy enough to withstand hours and hours of rough play with your family and friends.

Everyone would be happy to get an Amazon gift card as a gift because they can get anything they like off Amazon at someone else expense! Just let hem pick a gift for themselves. To make the gift even more exciting, you can wrap it in layers so that the person has to unwrap plenty of boxes to reach it. It will be the most sought-after item at a white elephant party!

Airplanes are anything near the most comfortable place on earth. This airplane foot hammock is a lifesaver for everyone who travels a lot. Simply hang the footrest on the arms of the tray table and place your feet in it to significantly enhance your flying experience. Best works for everyone shorter than 5' 8", and especially those whose feet do not reach the floor when seated. No more swollen legs during long flights!

11. CHALIER FAMOUS PAINTING SOCKS, 4-PACK
Art buffs would fight for these! As well as those who love socks (read everyone). The socks feature classical paintings such as The Wave, The Kiss, Mona Lisa, The Scream and plenty of others to any taste. Made of 80% cotton, 15% acrylic, 5% spandex. Super lightweight, sweat-wicking, and comfortable - perfect for everyday wear.

12. CREPE MAKER
This one is worth fighting for! Making crepes couldn't be any easier with this crepe maker. All you need to do is to preheat it, spread a thin layer of batter, and watch your restaurant-style crepes cook in seconds. The maker can be also used to make omelets, hash browns, pancakes, and more. It comes with a wooden crepe scraper and spatula.

With this umbrella, you get to see the magic in real life! There are white drops printed on it that turn rainbow colors when raindrops fall on them. It's compact and lightweight, you can always carry it in your backpack or tote bag and use to protect yourself on a rainy day. The umbrella measures 100 cm in diameter and 53 cm in height. Manual open and close.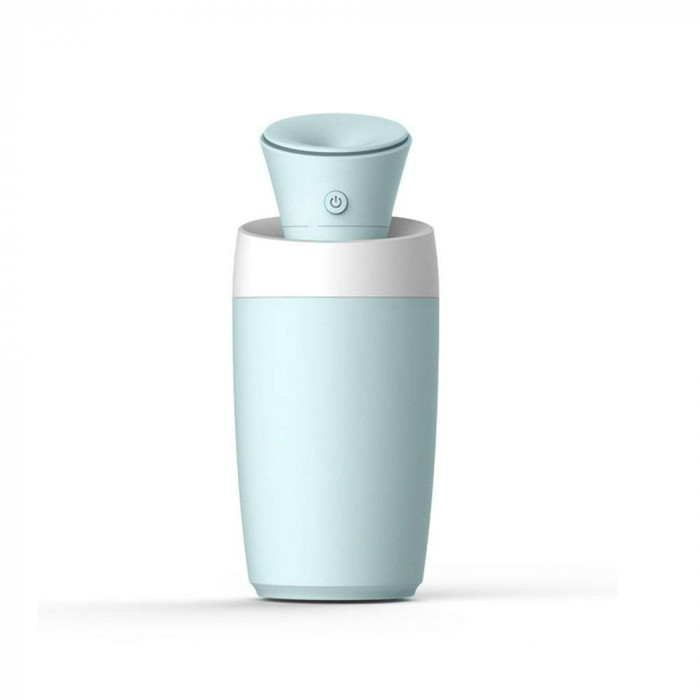 This little one can be someone's dream gift. It's super useful during dry winters and summers to keep your skin moisturized. Thanks to its compact design, it can be used not only at home or in the office but in a car, too. Traveling with this humidifier is the absolute best. It takes almost no room in your suitcase, it's compatible with any water container and mini-USB cable.

15. VEGGIE CHOPPER
One of the things that actually can save you time. This vegetable chopper will help you chop anything, potatoes, onions, carrots, even cheese. The storage container holds up to 4 cups. Comes with a cleaning brush and two ultra-sharp discs for chopping hard vegetables like apples and carrots, and cheeses. You'll love to have it at hand in the kitchen!

16. THE HUNGOVER COOKBOOK
This cookbook is a guide to cope with 6 types of hangovers. Each recipe is designed exactly to suit the needs of your current state of mind…and body. It also includes witticisms, quizzes to see how drunk you still are, insights into hungover science, and recipes for hangover food. This book is the perfect gift for someone who enjoys drinking, cooking, and fun.

17. ZOOM LENS KIT FOR CELL PHONES
This kit has everything you need to take smartphone photography to the next level. It includes four types of lenses for different photography purposes that you can attach to the camera of your smartphone (telephoto, fisheye, wide-angle, and macro lens), lens covers, lens clips, phone holder, mini tripod, and cleaning cloth. This one is bound to catch someone's fancy!

18. WHAT IF? SERIOUS SCIENTIFIC ANSWERS TO ABSURD HYPOTHETICAL QUESTIONS
Randall Monroe created a cult-favorite webcomic about romance, sarcasm, math, and language. In this book, Monroe answered unusual hypothetical questions asked by his fans from a science perspective. The book is written in a light-hearted way and features his famous stick-figure drawings. It must be the most educational and fun white elephant gift!

Who doesn't like hot dogs? This retro-style hot dog toaster toasts two hot dogs and two buns at once for a quick and delicious meal solution. Wait for the buns and hot dogs to pop up, dress them with your favorite toppings like mustard and ketchup, and enjoy your delicious creation! The toaster comes with mini tongs for removing hot dogs.

If you know anyone who loves cooking, this set will make the perfect gift for them. The set includes four hand-forged and hand-sharpened knives with an ultra-light wood handle. It comes with a chef's knife, a knife for chopping vegetables, a multi-purpose knife, and a knife for delicate work. Made from hard high carbon and stain-resistant steel.

21. FIFTY SHADES OF CHICKEN: A PARODY IN A COOKBOOK
Give someone a good laugh (and maybe make them blush) by bringing this one to a white elephant gift party! Besides hilarious double entendres, this parody cookbook offers 50 mouth-watering recipes for chicken. This book is bound to make a blast at your party and be the most popular gift who likes a good laugh as much as cooking!

22. GUZZLE BUDDY WINE BOTTLE GLASS
Pouring wine is lame. Especially on those days when a glass of wine is not enough. Wine lovers would definitely love this idea. Just cut it to the chase! Simply screw this stunning glass into a bottle of your favorite wine and enjoy your drink without those looks of judgment. Made from the highest quality strong borosilicate glass and silicone.

23. TWEEXY WEARBLE NAIL POLISH HOLDER
Those who paint their nails would for sure find this one useful. With this little cutie, you no longer need a surface to place a nail polish bottle on. You can do your nails in a bed, in a car, at the beach, on a train, literally anywhere! Made of soft and flexible silicone rubber, the holder fits all fingers and holds all nail polish brands.

24. BEEROPOLY
This drinking game spices up any party. The players will have to quaff their way through a number of challenges including dancing competition, rhyming challenge, playing Never Have I Ever and other fun stuff. The winner gets to drink the Community Cup. This game will become a hit among board game lovers and everyone who loves having fun.

Such a versatile pillow. It could make the perfect gift for those who love comfortable travels. It bends into many shapes and allows you to provide support and pain relief for your neck, head, back, and legs. The pillow has a memory foam inner core that adjusts to the body's contours. It's encased in a breathable cotton cover for utmost comfort.

26. RAVENSBURGER 654 BLANK PIECE JIGSAW PUZZLE
This puzzle is insane. It consists of 654 oddly-shaped pieces of one color. No two pieces are alike. You will have to figure out how to properly fit them together by relying on shape alone. If you're patient enough, go for it, but his puzzle might be a real challenge for beginners. But every puzzle buff will for sure be eager to mount this one!

27. ELON MUSK SMOKING ON JOE ROGAN PODCAST MEME SWEATSHIRT
This is badass! Meme-lovers and geeks would love this one because having iconic Elon Musk casually smoking weed on your sweatshirt is just cool. High-quality print that will stay as good a new after many washes. Made from a cotton-polyester blend, the sweatshirt feels nice and soft. Features a front pouch pocket.

28. EGG ON A BAGEL MAKER
The perfect egg on a bagel maker exists! Cook a fresh bagel sandwich in seconds with this adorable pot. It makes eggs of the perfect shape of bagels and is microwave safe. Just whisk some eggs into the pot, add some veggies, and microwave it for 1 minute. Assemble your bagel and it's done! Each one of these ceramic pots is handmade and therefore unique. This thing is bound to make bagel lovers' lives easier!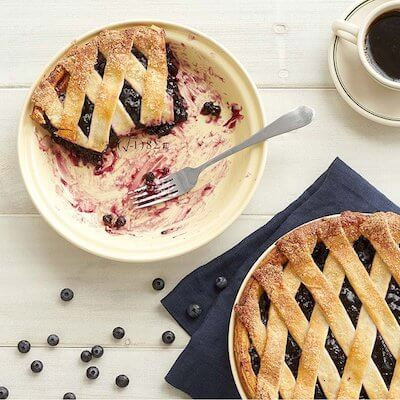 Do you know any number cruncher who loves puns and pies? This awesome baking dish features an equation that translates into "I ate some pie". Witty, isn't it? The dish is made from ironstone and measures 10.5" in diameter. It's microwave, dishwasher, and oven safe, so you can make pies right in this one!
Those coffee addicts who always gather around a coffee pot would definitely appreciate the irony of this cute poster! Available in 5 different sizes from the smallest 8" x 8" to the largest 28" x 28". Made from 100% cotton, acid, and lignin-free archival paper and Epson K3 archival inks to produce a gallery-quality print.

31. MICHAEL SCOTT WAYNE GRETZKY QUOTE POSTER
Get a little motivation from the legend. Whether you're fond of The Office and iconic Michael Scott or just want to decorate your wall with a funny and motivational poster, this is what the perfect choice for you. This awesome poster is available in four different sizes: 8" x 10", 11" x 17", 18" x 24", and 24" x 36". Printed on a durable archival and acid-free 192 gsm matte paper using Epson Ultrachrome HDR to ensure a long-lasting, clean piece of art.

32. NESSIE LADLE
This one is so cute! This Nessie Lande will put a smile on your face every time you see it pop out of your favorite soup. It measures 24 cm x 11 cm x 9 cm and has four tiny feet that help it stand upright in a pot. The ladle is made from food-safe nylon and is also dishwasher safe. This adorable kitchen accessory is a great gift for everyone who loves cooking!

33. WHAT DO YOU MEME GAME
What Do You Meme is designed for true meme lords and everyone who loves having a little fun. As a player, your job in this game is to pair the meme image cards with the caption cards you've drawn. The appointed judge has to decide the winning combo. This game is a wonderful opportunity to gather all your friends and have some fun!
Funny and Good White Elephant Gifts for Work/Home
Now that you've looked through some white elephant gift ideas, you know that choosing a white elephant gift is not that difficult. Just go for something fun and cute, something that won't leave anyone indifferent. But remember that it's still a gift and it should bring joy and memories to the person who picks it. Always remember to be thoughtful when it comes to picking a gift even if you don't know who will get it. Anyways, impress them! Make them compete for your gift to prove that no one can beat you in the art of gift-giving!