June 12, 2018
2 min to read
20 Best NYC Photographers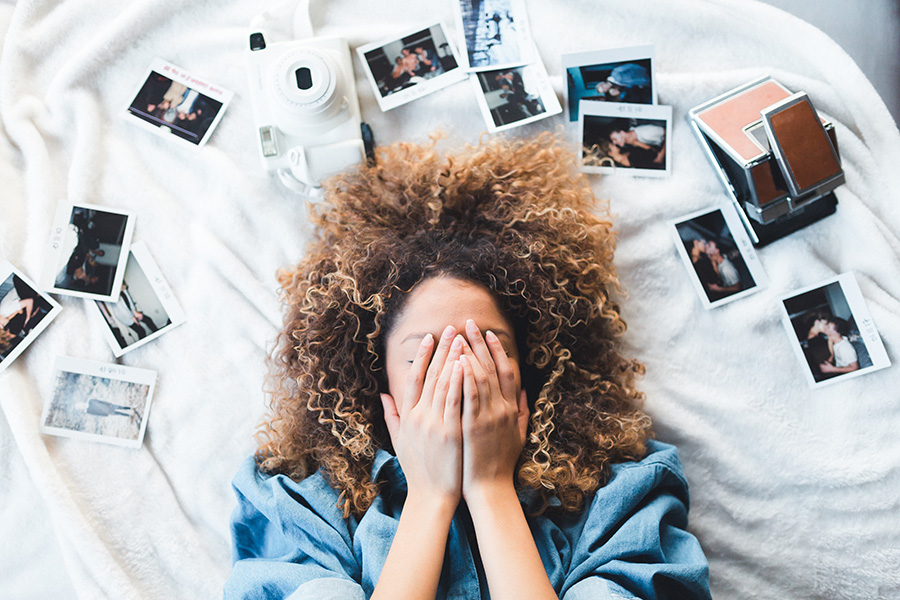 New York is filled with extraordinary artists and incredible places. It's bursting with photographers — and things for them to photograph.
That's why the Photolemur team scoured the web to find 20 of the best and most inspirational New York based photographers we could find.
Go ahead and give them a peek — and perhaps, an Instagram follow.
1. @new_fork_city
This one is for all the food fanatics out there. With a following of almost 1 million (and a name we can't get enough of) this is the account you'll want to venture to for snapshots of everything from half pizza / half calzones to salted caramel filled peanut butter cup cookie skillets, from a variety of talented NY photographers.
2. @visualmemories
With a tagline that reads "Art is memories" — this New York based artist is snagging meaningful and artfully curated images across a subdued yet people-filled Instagram portfolio. You'll feel like you've stepped straight into a NYC-inspired cinematic daydream.
3. @lastsuspect
With this account, you'll see unique and abstract angles of New York. See his take on shoes, portraits, buildings — anything you can image. The style is ever-evolving and changing, so you can rest assured that anytime you visit this page — you'll be inspired in a new way.
4. @noleftovers
Jackie Gebel is New York based and also offers a range of food destinations from around the world. You'll find food puns galore and incredible looking bites and images. From slabs of bacon, to plates of pasta, her vibrant images and personal flare will draw you into the plate and into her life of experience.
5. @lesliekirch
Leslie Kirchhoff is a photographer, a DJ, and an all-around hip lady. She meanders between Los Angeles and New York, posting artistic images of people intertwined with buildings, nature, concerts, her life as a DJ and creative aesthetics told through the lens of a lady who is always doing something intriguing and cool.
6. @Samhorine
Sam is a professional photographer based out of New York City. His Instagram integrates classic city shots, travel snaps, and the warmth of romantic lighting. If you're looking for a place to go to get inspiration and feel-good photos that encourage you to get out and shoot — Sam's your man.
7. @JNSilva
J.N. captures the essence of New York. He shows concerts, tequila, characters, aerial photos and more. His urban photographs are diverse and vastly varied. In an Instagram world that often says you have to keep a completely consistent aesthetic and style — J.N.'s vision is refreshing and real.
8. @gilliehouston
Gillie is full of wit, fun and personality. She's a writer, editor and eater seeking great meals and great stories. She'll post a little bit of everything — from travels to landscapes to plates to pictures of her ATV. But rest assured, you'll be amused, interested, and most likely, somewhat envious of her epic food-filled adventures.
9. @Oveck
NYC based Oveck brings storytelling to every image he posts. With this photographer, you'll find a diverse landscape filled with everything from horses to waterfalls to beautiful people. Like all inspiring photographers do, he brings depth and feeling to the photos he captures — rare glimpses into the world.
10. @dondregreen
Dondre was born and raised in NYC. Through his images, he tells stories of home and people. With a knack for colors, lines, and just-the-right captions — his Instagram gallery and his photographs bring viewers into the wonderful and raw world of New York.
11. @jasonmpeterson
Jason, whose bio reads, "Follow me into the dark" — is an expert in beautiful black and white photos (just ask his 1M followers). With his intense use of lighting and shadows, his story of the city is told through unique angles and breathtaking scenery.
12. @alice_gao
Alice is a New York master of food and interior. An artist in every sense, she'll integrate shots of fashion, cocktails, buildings, empty bowls — anything, really — and she'll make it look incredible. Alice captures the essence of lifestyle in a pure form and will soon have you thinking about your surroundings in a new way.
13. @_gabrielflores
Gabriel is a Brooklyn-based photographer whose images work to perfectly capture — moments. From a dive into the teal blue of the water, to the enhanced makeup of models, to the occasional colors of Cuba, Gabriel's work is a stunning thing to behold and admire.
14. @onceuponabite
Welcome to Jennie Snyder's culinary journey through New York City — one beautiful bite at a time. You'll find rich photos that vary in style and feel, from South Hampton strawberries to an image of a licked lollipop on the cement.
15. @arnold_daniel
Daniel offers an incredible vision into the streets of New York City and its inhabitants. He snaps candid photos — provocative, feeling-filled photos — that will leave you with a raw and real idea of what lives and breathes in the streets of NYC.
16. @13thwitness
With a bio that states, "Chill — I got this," Timothy McGurr's account gives viewers everything from scenic landscape shots, to aerial shots of basketball courts, to photos of shoes and sunflowers. In a place as eclectic as New York, his gallery hits all the right notes and so much more. He doesn't fall into a specific category — and that's part of what makes his work as a photographer exceptional.
17. @kevintachman
Welcome to one of the most brilliant names in the business of fashion and runway — Kevin Tachman. On his account, you'll find behind-the-scenes glimpses into the lives of New York models, images of color and incredible clothing. If you have an eye or a love for fashion — this account is for you.
18. @1st
Brian Alcazar gives his followers a mix of brick building shots, people reading on the subway, birds flying, basketball players, people pushing carts of cans — in other words, he gives viewers pieces of everything, and he does so beautifully.
19. @jermcohen
This New York City photographer posts everything from an Amazon delivery walker to photos of the New York Knicks to snaps of Nicki Minaj. HIs images are spontaneous and often feature portraits or light filled landscapes.
20. @eggcanvas
Digital art director meets design, food, fashion and flowers. Erica Choi has work that is surprising and encouraging — the sort that makes you want to wake up early in the morning, grab a coffee, and take on the world.
New York abounds with artistic photographers and their creations. Just a glimpse into the lives of these 20 photographers has us scheming and dreaming about how we can pack our bags and join them.
Have any favorite NY photographers of your own?
Feel free to share them with us. We're always on the hunt for brilliant creatives and inspirational image-makers.