June 20, 2017
14 min to read
15 sensational Europe's photo travel destinations
Between grand canals, castles, and long stretches along the coastline — Europe is filled with history, culture and many morsels of magic.
Whether you're venturing solo, or with family and friends, here are 15 places to mark on your itinerary. Grab your camera, and let the explorations begin.
1. Hraunfossar, Iceland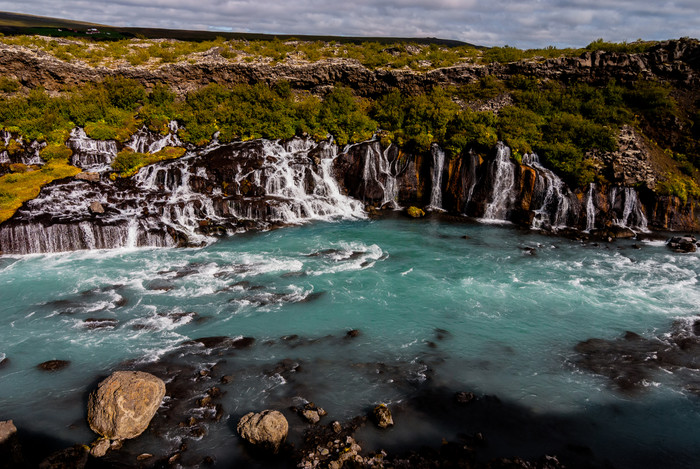 Hraunfossar, meaning Lava Falls, are a stunning and entirely unique part of Iceland. The subterranean waters seep through lava and move as tiny waterfalls into the Hvita River. A quick search online will yield results that will get you packing your camera and hoping on the next plane possible.
2. The Vatican, Rome

The Vatican City is the centre of the Roman Catholic Church. It sits near Borgo, Prati and the Monte Mario and is overflowing with culture, artwork and history. Galleries, corridors and courtyards weave together, creating the perfect spot for your travel photography to take flight.
3. Pamukkale, Turkey
Pamukkale (meaning "cotton castle") is known for its mineral-rich and incredibly beautiful thermal waters that flow down white travertine terraces. As an added bonus, the city rests next to Hierapolis, an ancient Roman spa city — so you can rest assured that if you venture to this area, you'll get your feel-good fix for sure.
4. The Grand Canal, Venice
The Grand Canal in Venice, Italy is known for its public transport — which happens by way of water bus and water taxis (in addition to the thing all us tourists adore, the gondola). Hop aboard and float away into a timeless daydream.
5. Montjuïc Castle, Barcelona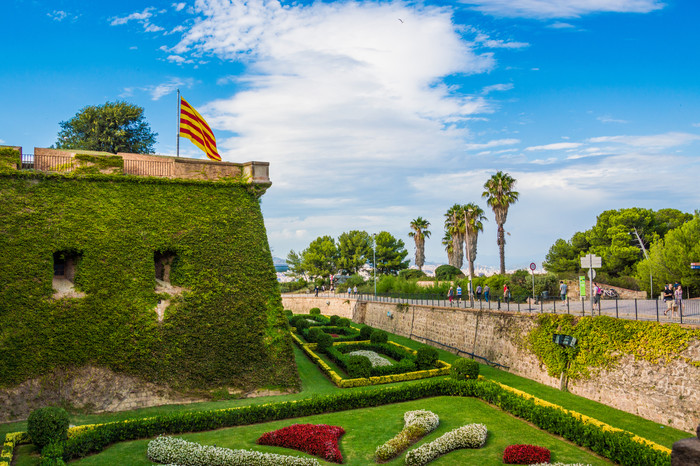 Montjuïc Castle, once a military fortress, dates back to 1640 and is built atop Montjuïc hill in Barcelona. Take a guided tour of the castle, saunter around, and soak up the sensational views of the city below.
6. Amalfi Coast, Italy
The Amalfi Coast stretches along the coastline of southern Italy and is known for its breathtaking cliffs, its shoreline and its beaches filled with homes in pastel colors and quaint fishing villages. You'll find vineyards, lemons, and cuisine that will make your heart sing.
7. The Acropolis, Athens, Greece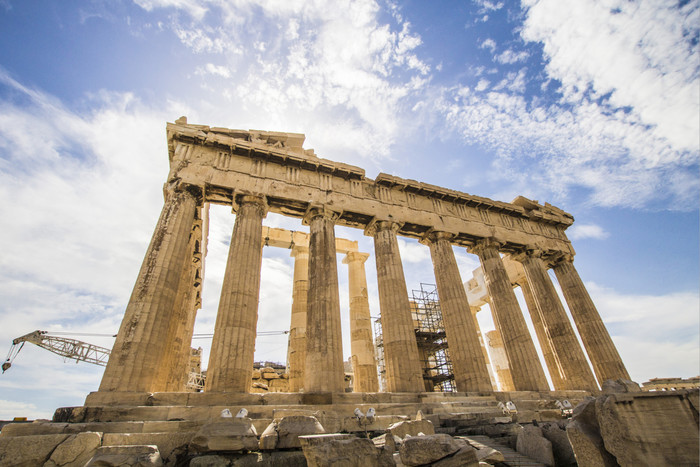 The Acropolis is an ancient and magical place located on a rocky space above Athens. You'll experience architecture rich with history (like the Parthenon) and will marvel alongside your lens at the artistic beauty the structures have to offer.
8. Eiffel Tower, Paris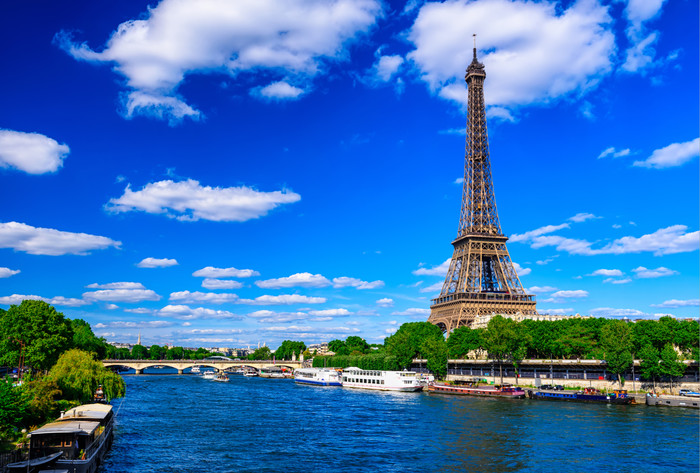 Named after engineer Gustave Eiffel, the world famous Eiffel Tower is a wrought iron lattice tower with a tapering cast iron tip. When you're done touring, pack a baguette, a bottle of French wine, and some cheese — and take a seat on the lawn to unwind and absorb.
9. Tivoli Gardens, Denmark
Tivoli Gardens rests in Copenhagen, Denmark, and is a renowned amusement park opened in 1843 (the second oldest in the world). It's the place to go for all things lights, splendor and whimsy and, whether by day or night, it ensures that you're bound to snag some once-in-a-lifetime shots.
10. Rynek Glowny, Poland
Rynek Glowny is a 10-acre main square located in the Old Town of Kraków. It's one of the largest medieval town squares in all of Europe and dates way back to the 13th century — it's also said to be home to some of the liveliest street life in the world.
11. Lviv, Ukraine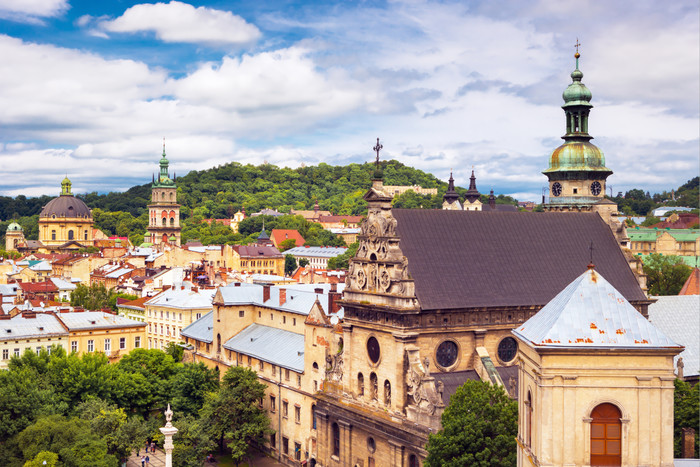 Lviv, located about 70 miles from the border of Poland, is mysterious and enchanting — known for its architecture and coffeehouses. Venture to High Castle Park, where you'll find the mountaintop ruins of a 14th-century castle and epic panoramic views of the city.
12. The Charles Bridge, Czech Republic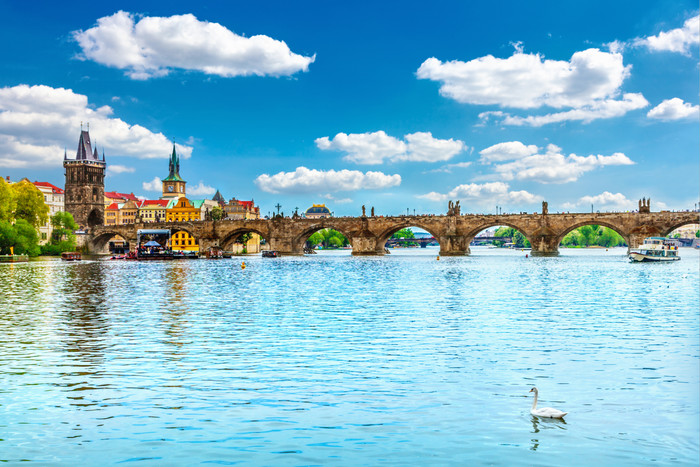 The Charles Bridge in Prague is a historic bridge whose construction started when it was commissioned in 1357 by King Charles IV. It's stunning — with 16 arches, 30 Baroque statues and 1,700 feet of cobblestone.
13. Lake Bled, Slovenia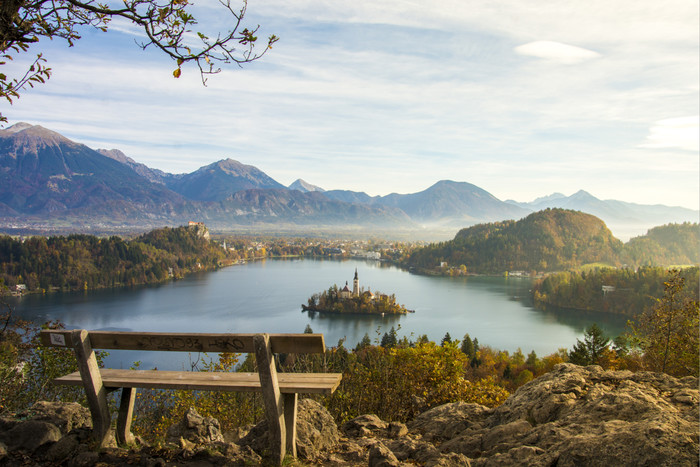 Beautiful Lake Bled rests in the Julian Alps of northwestern Slovenia. It has a small island in the center that's home to a famous church. So, you can take a boat ride there, make a wish, and ring the bell before venturing back to the mainland.
15. Leaning Tower of Pisa, Italy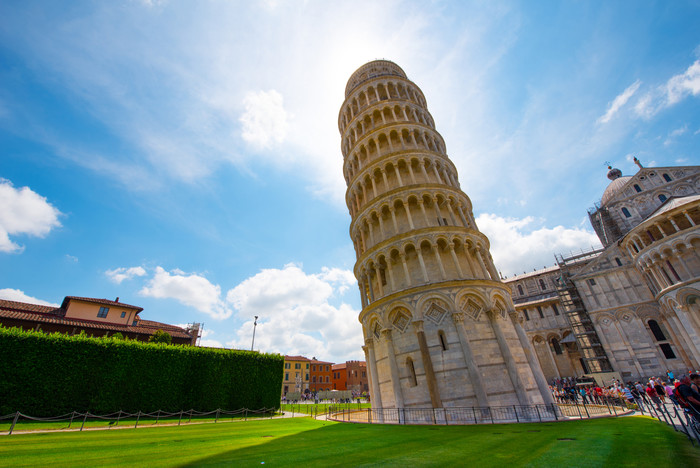 The Leaning Tower of Pisa is a freestanding bell tower and is known around the world for its recognizable tilt. It took two centuries to build, beginning in August 1173, and is said to be the place where Galileo's epiphany regarding gravity first hit him in 1589 — when he dropped a cannonball and musket ball from the tower.
Whether you're searching for peaceful moments of historic contemplation, or wild times set against the backdrop of a black sand beach — we hope you've found some tidbits of wanderlust and travel inspiration within these words.
From all of us at Photolemur — let the journey begin! And, as always, happy travels.