January 02, 2021
10 min to read
Fun Self Portrait Ideas 2021
Learning how to master the art of self-portraits can be invigorating and provide an excellent release of creativity for photography beginners.
From capturing your character to following the light, here are the Photolemur team's 10 tips for snagging that perfect self-portrait.

Smile! You're on camera.

1. Find the Perfect Spot

Your environment or your background is a crucial part of your self-portrait. Perhaps you see yourself on the beach among the palms, in your backyard on your favorite tire swing, or dancing around the kitchen with a cupcake tin in hand. Find a spot you love and let your self-portraits flourish.

2. Try Burst Mode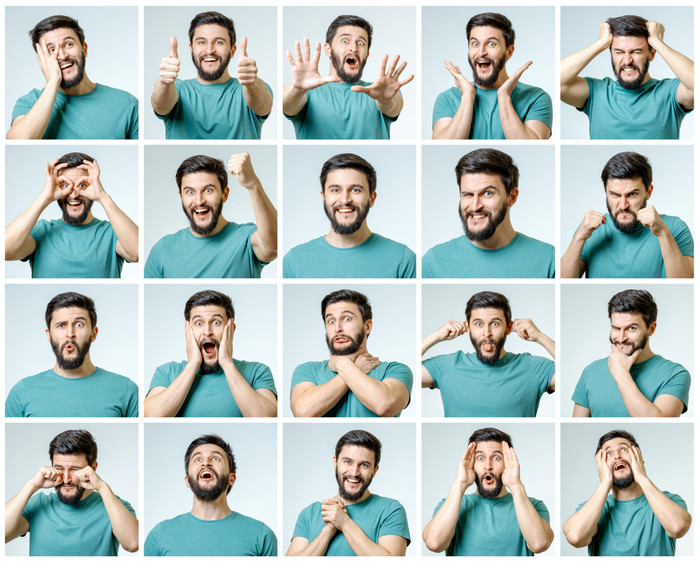 If you're using a camera with continuous shooting capabilities, set your timer and go for it. Try smiling, serious, waving your arms, jumping, blowing a kiss. Capture a series of shots and let that star personality shine.

3. Capture Your Character
Capturing your character is one of the best parts of self-portraits. After all, nobody knows you better than yourself. Dress in a way that makes you feel comfortable, creatively inspired or free. Consider adding props — like a whisk if you like to cook, a typewriter if you like to write, a paintbrush and canvas if you like to paint.

4. Convey Emotion

The most powerful self-portraits share something in common. They show joy, nervousness, fear, sadness, eagerness — any part of the entire spectrum of what it means to be human. So, whatever emotion you choose to convey, focus on that while taking your portrait and let it show through in the end result.
5. Think Outside the Box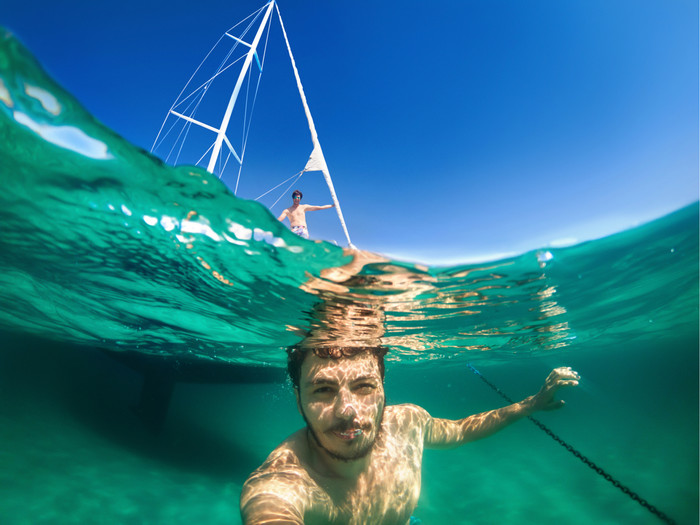 The tricky thing about self-portraits — is that you're taking them yourself! If you feel like ditching the tripod, think outside the box when it comes to interesting ways to use your surroundings. Trying capturing your reflection in a mirror, in the water, or through the glass of a cool-looking window.
Top 10 Self Portrait Photography Ideas
6. Follow the Light

One way to radically change the look and feel of your portraits is to explore the many possibilities of lighting. Think of what you're hoping to portray — is it bright and ethereal, or moody and dark? Following the feel of the light can help you to establish the perception of your viewer and their connection to your photo.

7. Experiment with Features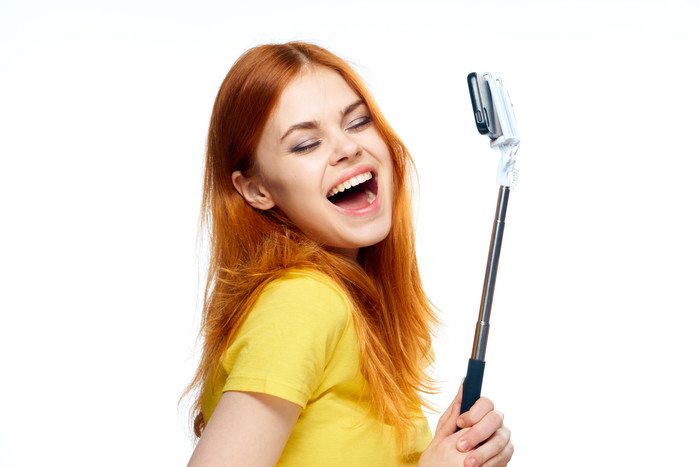 Keep in mind that a self-portrait doesn't have to include every part of yourself. You can focus on features, too, experimenting with your eyes, your nose, your hands, your lips. Close-up photos can be fun and work to reveal beautiful and quirky details.

8. Consider Composition

Remember that you don't have to take your self-portraits straight on. You can place the camera below you, and let your viewer look up. You can place your camera above you, while you lay sprawled among the sunflowers or green grass, and let the viewer look down. Playing with composition can turn an ordinary self-portrait into an extraordinary, funky, or wild one.

9. Let Luminar Help!
After you've snapped your shot, pop it into Luminar and watch the magic unfold. You can focus your energy on creating the best self-portrait you possibly can — then let Luminar help with the enhancements.

10. And Most Importantly…

Have fun, enjoy the process and don't forget to use good gear!

Self-portraits are a wonderful way to experiment and will ignite inspiration for portrait sessions in your future — of yourself, your dog, your friends — anyone and everyone.

From all of us at Photolemur, happy portrait-making! May these tips guide you to that perfect portrait shot you've always wanted.